It's always fascinating to see how liberal politicians react to one of their own saying something problematic. In this case, it was Democratic strategist Hilary Rosen saying on CNN that Ann Romney "has actually never worked a day in her life ... she's never really dealt with the kinds of economic issues that a majority of the women in this country are facing."
If you nix the first part of that sentence, one wonders how much of an uproar the statement would have caused. Be that as it may, it has turned out to be, as our own Jason Linkins has so eloquently explained, a bit of a pointless uproar that has very little to do with the election. Of course, that hasn't stopped multiple liberal politicians and pundits from disavowing Rosen... just to be on the safe side.
Below, we've created a helpful pie chart to explain all the nuances of the liberal response to Rosen's statement.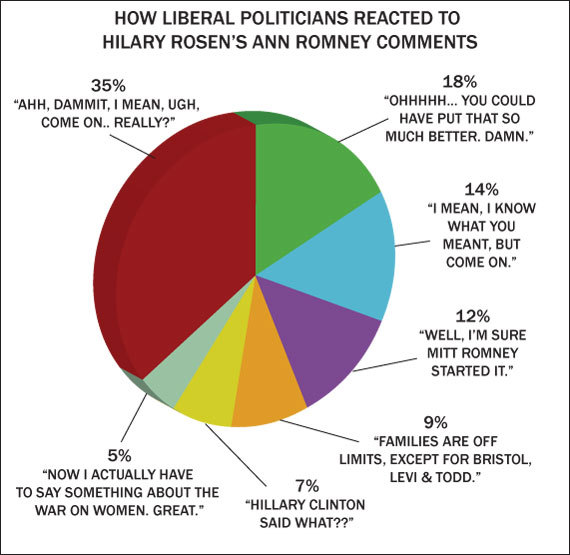 BEFORE YOU GO