Have you been eagerly awaiting your chance to smell like Madonna? You're in luck, Madge fans: the singer debuted her much hyped fragrance Truth or Dare at Macy's Herald Square on Thursday night.
Women's Wear Daily, who was there, reports that Macy's had presold to fans about 300 of the $151 fragrance kits, which included mini-bottles of the eau de parfum and body lotions, a T-shirt, a deluxe copy of Madonna's new album, "MDNA," and the 1991 "Truth or Dare" documentary on Blu-ray disc.
But fans in attendance reportedly didn't get to chat Madge up -- she was swept up in a frenzy of press interviews.
After months of some (cheesy?) promotions that included yellow flowers and a blindfold and a very cleavage-y commercial, Truth or Dare is finally available at the perfume counter (exclusive to Macy's in the U.S.)
The fragrance is just the tip of the retail iceberg for Madonna, 53, who announced last month that she was launching her Truth or Dare lifestyle brand targeted at women 27-50.
At Thursday's launch, Madge wore a sheer Dolce & Gabbana dress over a black bodysuit and black peep-toe heels -- a pretty look, but one we've definitely seen before on the Queen of Pop. Perhaps, like her Truth or Dare commercial, it's a throwback to early-'90s Madonna.
Well, Madonna looks good -- we'll see what she can do about her tanking album sales.
Check out photos of the singer's D&G ensemble below. What do you think?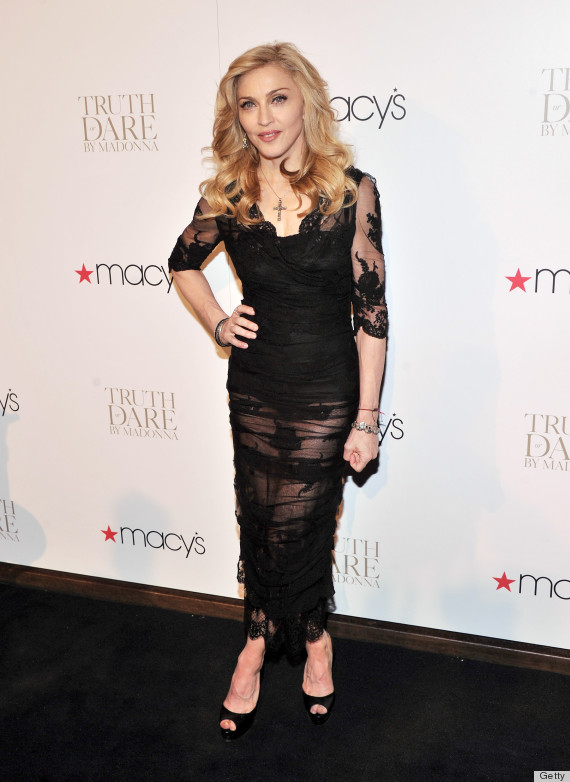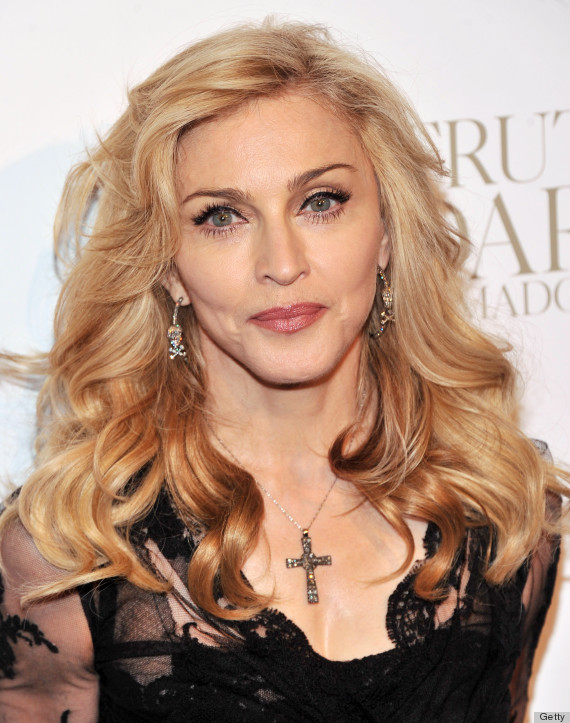 Also, check out Madonna's style evolution!
PHOTO GALLERY
(CLONED) Madonna