Not every 48-year-old could get away with wearing a totally sheer dress with nothing but a bra and boy-shirts underneath. Then again, not every 48-year-old is a Real Housewife of New York, a Kennedy cousin and a daughter-in-law of a prince.
Carole Radziwill is the newest cast member of "The Real Housewives of New York City", with her first episode set to air on June 4. But the New Yorker has been on the scene for years as wife of the late Anthony Radziwill, son of Prince Stanislas and Lee Radziwill. (Lee, for those who aren't up on their fashionable senior citizens, is Jacqueline Kennedy's sister.)
Which makes Carole royalty, either by inheriting her in-laws' titles or marrying into American Royalty: the Kennedys. Either way, she's embracing the limelight like never before, walking the red carpet of the 10th Annual TV Land Awards in a show-stopping dress.
Posing with "RHONY" co-star Aviva Drescher, Radziwill wore a sheer black gown covered in a sequined lace pattern. Peeking out fron underneath? A black bandeau and high-waisted shorts.
We've seen plenty of sheer dresses recently, but this is a bold look for a woman approaching her fifties. Then again, if we had that body at age 48...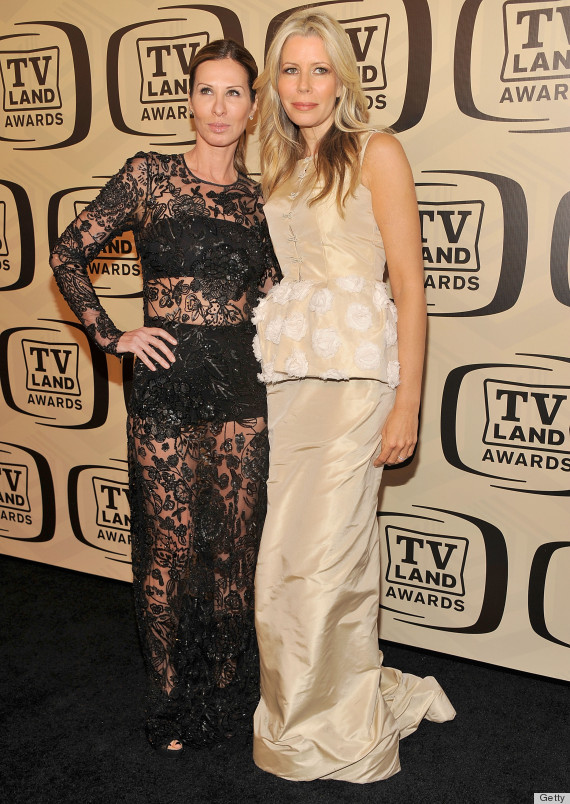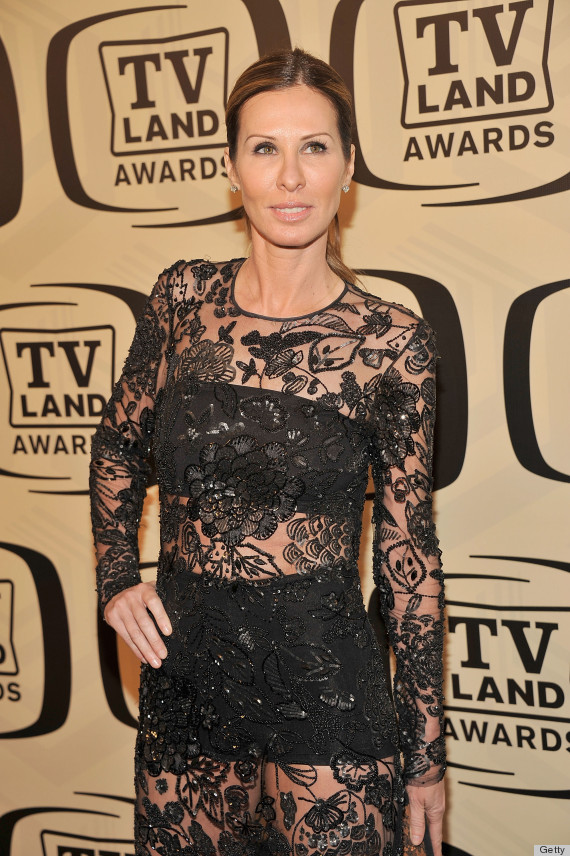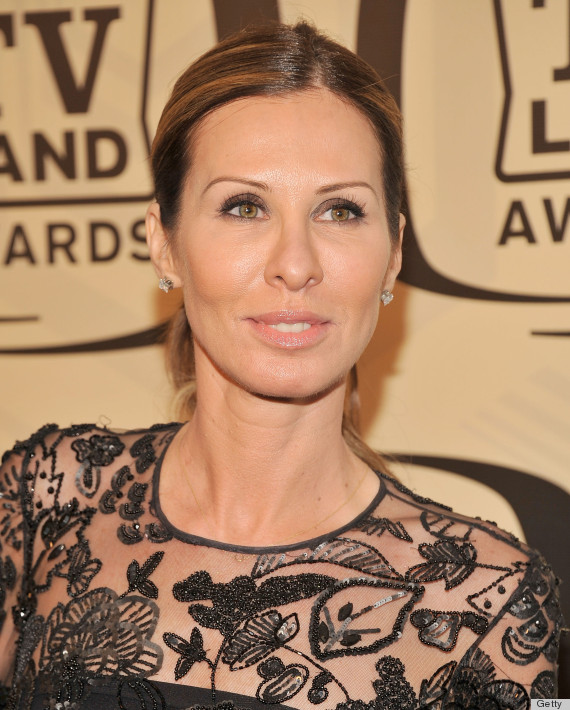 BEFORE YOU GO
PHOTO GALLERY
Real Housewives of New York City