We love it when we come across a unique find that is unlike anything we've seen before, and this one is no exception. Constructed from 23 wooden half circles, this "torus" chair isn't just an interesting piece of furniture -- it's a lesson in geometry.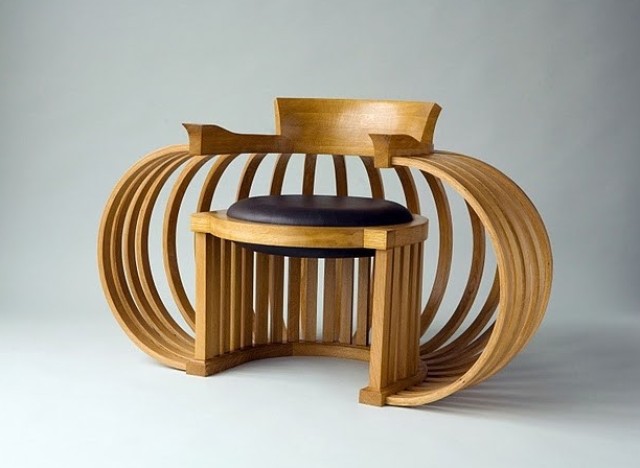 Photo by CustomMade artisan Reid Eric Anderson
CustomMade artisan Reid Eric Anderson is the mastermind behind this one-of-a-kind find, fashioned in a donut-shape figure that, in geometry terms, is known as a torus. From a home decorating point of view, we love how multidimensional this chair feels. The lighter oak pieces contrast beautifully with a dark cushion that draws the eye toward the center, while the curved wood rounds out the unusual shape. Placed in any living room or sitting area, we know this is one piece that's sure to pick up a few compliments.
Want to see more? Visit CustomMade to browse for more of these amazing and unique works, or check out these other creations in the slideshow below.
Have something to say? Be sure to check out Stylelist Home on Twitter, Facebook and Pinterest.