Publicity stunt masterminds in crime, or just publicly in love? Kim Kardashian, 31, and Kanye West, 34, fueled romance rumors again by going for a leisurely ice cream stroll in Soho on Saturday. Afterwards, the couple dined with Kim's family at Spice Market in the Meatpacking district, according to TMZ.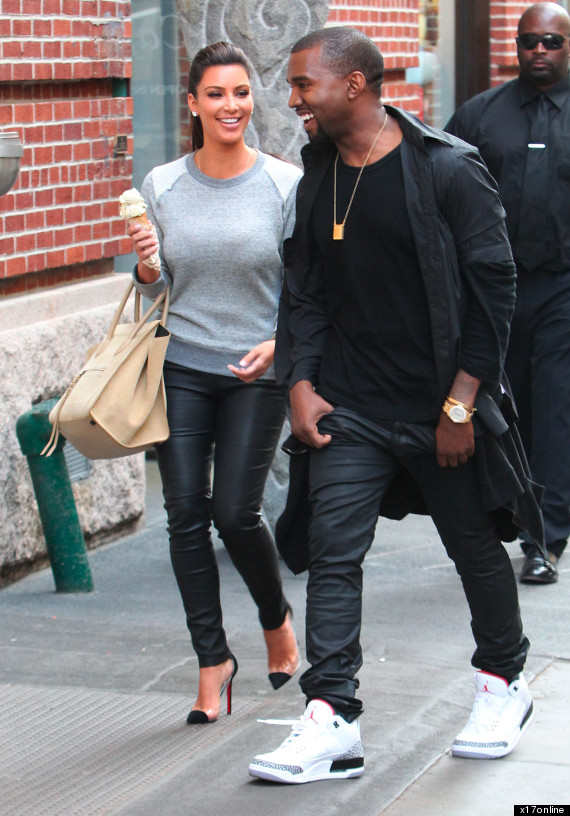 The couple has wasted no time in reprising their marathon-date routine. According to a report from Life & Style magazine, Kim landed in New York on Friday night, and was seen just hours later on an intimate dinner date at Mercer Kitchen with Kanye until 3am. And because we all secretly want to know: The magazine reports that Kim also spent the night at Kanye's pad.
Rumors of Kimye's romance began buzzing April 4, after Kanye released the song "Way Too Cold" (previously entitled "Theraflu"). In the song, Kanye confesses "love" for Kim and blasts her ex-husband, Nets basketball player Kris Humphries: "I admit I fell in love with Kim / 'Round the same time she fell for him / Well that's cool, babygirl do your thing / Lucky I ain't had Jay drop him from the team." The same day, the pair were spotted on an epic date that included a showing of "The Hunger Games," a stop-over at FAO Schwartz and an apparent sleepover at Kanye's that gave photographers a field day in catching Kim "the morning after."
For more photos, click through to x17online.com.
Check out all of Kim's exes below:

BEFORE YOU GO