In surprising celebrity business ventures news, it appears Chris Brown is putting his assets into a little bit of adorableness.
The entertainer's mother, Joyce Hawkins, tweeted an announcement of the new business on Sunday night, along with a link to the new "CB Breeds" web site:
CHRIS BROWN PUPPIES FOR SALE. GO TO cbbreeds.webs.com

— Joyce Hawkins (@mombreezy) April 22, 2012
On the site, Brown is seen posing with a puppy above a list of named, adoptable pets, all of which are priced at "$1,000 each."
LOOK: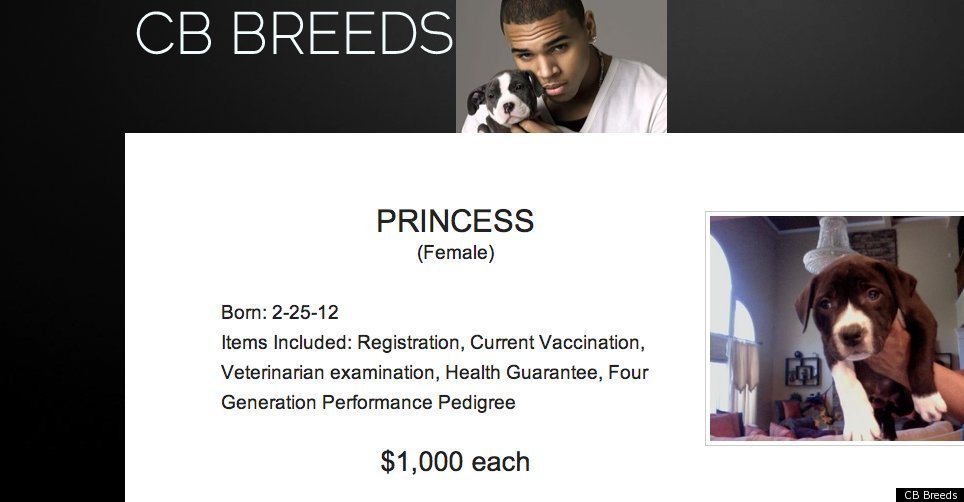 If this is some sort of ploy to get us to associate Chris Brown with cute puppies, we're just not going to fall for ... -- oh gawwwwd look at 'Freedom's' little wrinkles!
Perhaps this is some sort of effort on Brown's part to rehabilitate his image amidst rumors of his and singer Rihanna's romantic reconciliation.
But are puppies enough?