Life must be exhausting when your mom's a total jet-setter... and you're only nine months old.
Luckily Harper Beckham has been able to wear some relaxing clothes while her posh mommy totes her all over China. The mother-daughter pair landed in Beijing on Friday (after Victoria "helped" guide the plane to safety) and have been seen out and about since.
While Victoria packed several racks full of her signature slim-fitting dresses, Harper donned an unexpected look: Converse All Star sneakers! Cue the cuteness overload.
Who knew Victoria was familiar with flat shoes, much less athletic trainers? We half expected Harper to be dressed exclusively in kiddie heels (a la Suri Cruise) once she started getting bigger. Turns out, Posh is a-ok with some sporty kicks.
(Unlike expectant mummy Jessica Simpson, who told ELLE, "I swear, I will croak if she asks me for a pair of Nikes instead of Christian Louboutins!")
Check out Harper's adorable sneaks (and Victoria's chic straight hair!) below.
PHOTOS: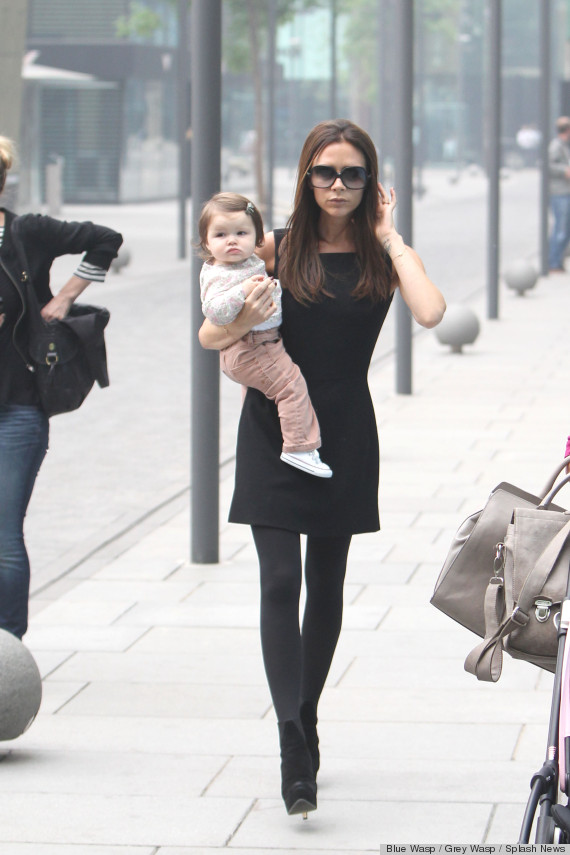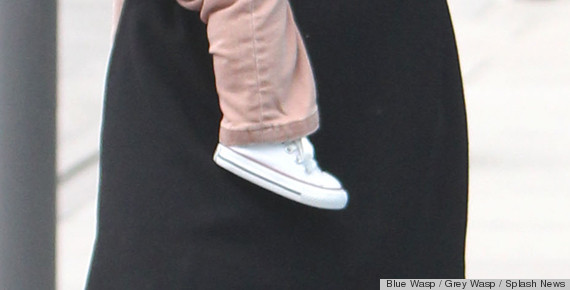 Click through our slideshow to see how much she's grown!
PHOTO GALLERY
Victoria and Harper shop/brunch in NYC(CLONED)