It's official: Beyonce has been named People's 2012 World's Most Beautiful Woman. The new mom graces the cover of the magazine, looking as stunning as ever.
The singer, who welcomed her first daughter, Blue Ivy Carter, with husband Jay-Z in January, opened up about motherhood in the special issue:
"I feel more beautiful than I've ever felt because I've given birth ... I have never felt so connected, never felt like I had such a purpose on this earth."
Since Beyonce announced her pregnancy with great fanfare onstage at the 2011 MTV VMAs, many people were fascinated by her pregnancy and waited for the child, rumored to be a girl, to make her grand entrance into the world.
The couple announced the birth of their darling daughter, writing in a statement:
"We are happy to announce the arrival of our beautiful daughter, Blue Ivy Carter, born on Saturday, January 7, 2012. Her birth was emotional and extremely peaceful, we are in heaven ... it was the best experience of both our lives."
Since then, we've seen a few adorable photos of the happy family, and lots and lots of photos of Blue's tiny legs as she makes her way around New York with Beyonce, who stunned everyone with her slim post-baby body in February.
Recently, the family headed south to St. Barts for a tropical getaway, where Beyonce showed off an enviable beach body as well.
While the "World's Most Beautiful Woman" is loving her new life as a mom, she is also getting ready to perform again. It's reported she'll take the stage over Memorial Day weekend in Atlantic City for the first time since giving birth.
For more on People's "Most Beautiful" issue, including all the stars included in the package, head over to People.com and pick up the special issue, on newsstands Friday.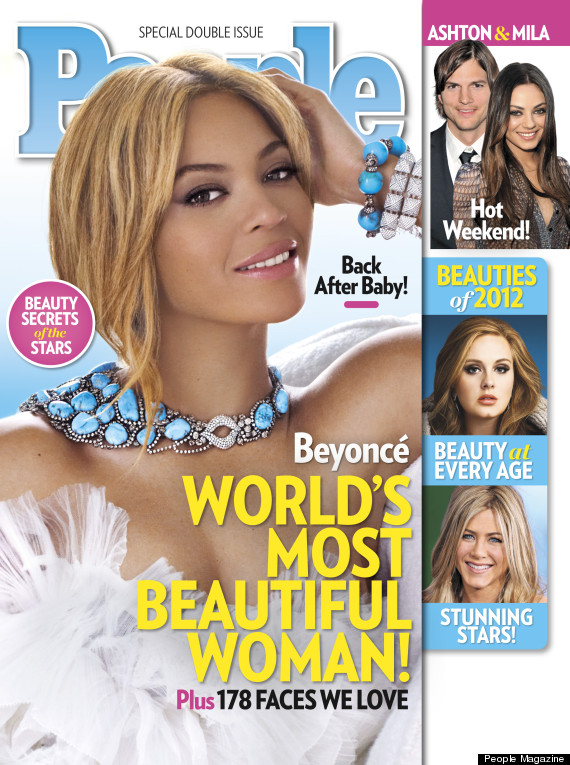 Check out other stars who have covered People's "Most Beautiful" issue:
PHOTO GALLERY
People's Most Beautiful Cover Stars
BEFORE YOU GO