Ke$ha is never one to hold anything back, but this time she couldn't hold back the urge to go -- in the street.
The 25-year-old singer tweeted a photo of herself squatting down while urinating in the street. Early Wednesday morning, Ke$ha posted the photo and wrote, "pee pee on the street. PoPo come n get me if u can find meeee. I blame traffik."
We have no idea what she was thinking, but it's par for the course in a long line of bad, gross decisions. Recently, the singer shared a far less personal, but equally questionable, photo of her new shaved and studded hairstyle, and we'd be hard-pressed to forget her "Put Your Beard In My Mouth" blog, which features photos of the singer with fans who -- you guessed it -- put their beards in her mouth.
We have to wonder if all of this is Ke$ha's way of showing that she can play with the bigs boys, as she recently spoke to Glamour magazine about what it's like to be a woman in rock.
"I know that I have balls. I have bigger balls than a lot of men I meet," she said. "I'm just a ballsy motherf**ker. I'm not afraid of pushing boundaries. That's what you have to do to become an icon."
Still, it's not the first time Ke$ha just couldn't hold it. In 2009, singer Lily Allen was reportedly shocked when she witnessed Ke$ha urinating in a sink in the bathroom of a London pub because the line for the toilets was too long.
Later, the "We Are Who We Are" singer defended herself, telling reporters:
"People made a big deal about me peeing in the sink, but that wasn't that shocking. I wasn't even drunk. It's an animal instinct as humans and as an animal. I had to pee and outside there's paparazzi everywhere -- what am I supposed to do? I accept it's uncouth, but it's just being an animal."
PHOTO: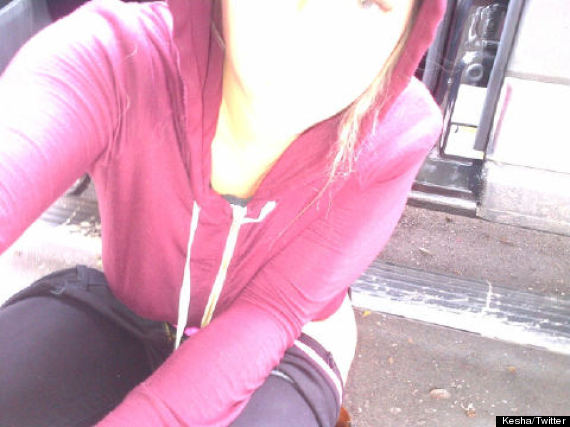 More celebrity TMI:
PHOTO GALLERY
naked twitter(CLONED)(CLONED)
BEFORE YOU GO