There's an Amazon Kindle advertisement in the metro of Washington, D.C. that essentially gives away the ending of "The Hunger Games" (or at least spoils some of the plot twists of the first and second books).
The ad displays the first few hundred words of "Mockingjay," the third and final "Hunger Games Trilogy" book, displayed on a Kindle.
Unfortunately for readers, the first page of "Mockingjay" mentions a major plot point that occurs at the very end of book two, "Catching Fire."
Leigh Munsil, a web producer at Politico tweeted this photo taken on the Blue Line subway in Washington DC today (SPOILER ALERT for those of you who haven't read the first two books - DO NOT LOOK AT IT!):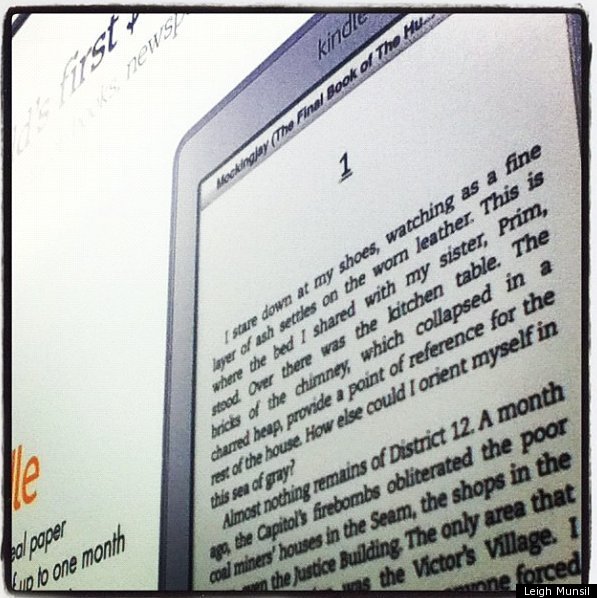 BEFORE YOU GO