Playing dress-up never gets old -- even if you're an A-list celebrity who practically lives in designer gowns on the red carpet.
On Tuesday, Taylor Swift, "Glee" star Dianna Agron and friends dressed up in some frilly frocks to celebrate legendary actress Shirley MacLaine's 78th birthday at the Beverly Hills Polo Lounge in Beverly Hills, Calif.
Though the "Terms of Endearment" actress wasn't there to share in the festivities, Taylor and friends still put on a big production in her honor.
Before heading out, the girls got all dolled up in in pretty pastel dresses and snapped some photos.
"We dressed up full-time fancy and went out in celebration of Shirley MacLaine's birthday," Swift tweeted Tuesday.
Dianna added, "Had a long day & don't know what to celebrate later…? Because you need a moment to be young? Find your moments…"
PHOTOS: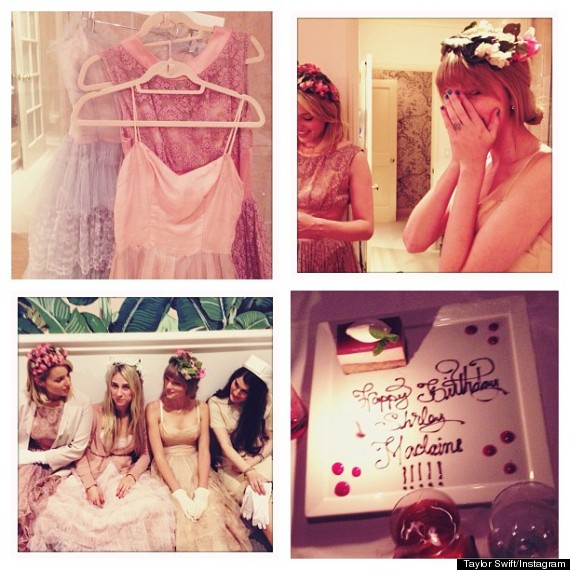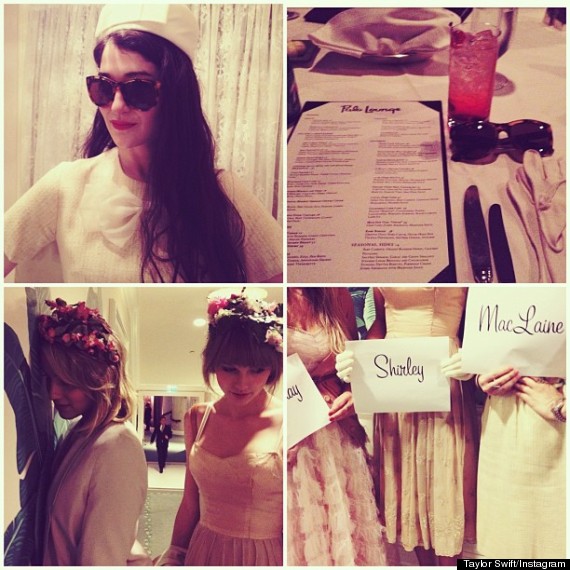 More famous friends: