"A Look Back" is a daily column that highlights a moment from fashion's fabulous past. Today's pick is of Eva Marie Saint in 1960. While on location in Israel for the filming of "Exodus," the Hitchcock blonde added a pop of color to her prep-meets-mod look with a pair of coral pants and matching lipstick. What do you think of the Academy Award-winning actress' on-set style?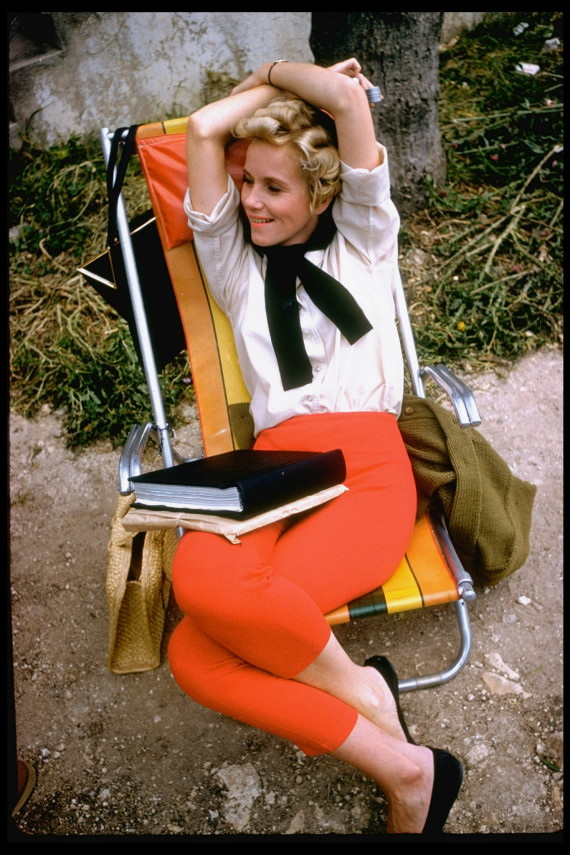 Getty Images
Shop the look and check out more from our A Look Back archives: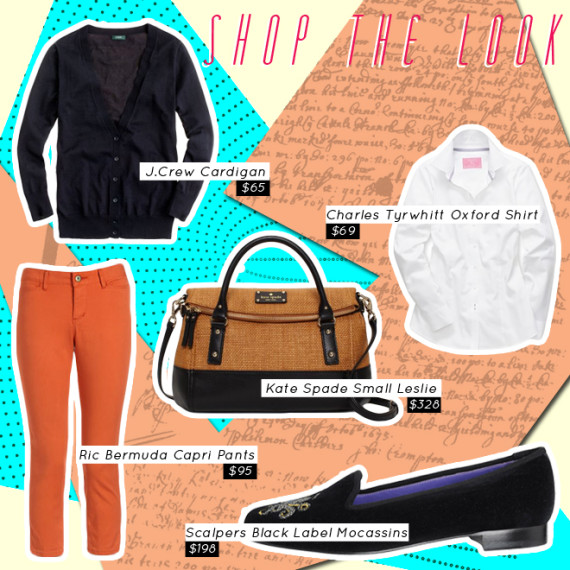 J.Crew Cardigan, Charles Thyrwhitt Oxford Shirt, Kate Spade Small Leslie, Ric Bermuda Capri Pants, Scalpers Black Label Moccassins
PHOTO GALLERY
A Look Back
Want more? Be sure to check out Stylelist on Twitter, Facebook and Pinterest.
BEFORE YOU GO