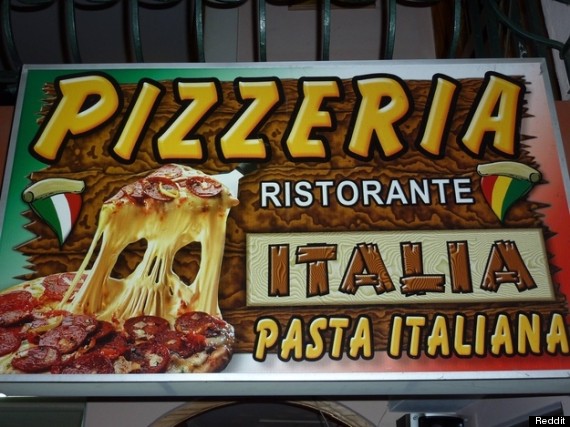 See anything unsettling in this pizza place's advertisement? You're not the only one.
Posters to Reddit noticed the frightening death mask peering out from the slice's melting cheese. Notes one commenter, astutely:
Ristorante
Italia
Pasta italiana
Coincidence. I think not.
We don't know about you, but we're totally creeped out.