It's been awhile since we've had Incredible news, but here we go: Verizon and HTC have announced a new Droid Incredible smartphone, to be released in "the coming weeks."
The Droid Incredible 4G LTE by HTC (as it has been officially dubbed) comes with a 4-inch super LCD display, an 8 megapixel rear-facing camera, a 1.2GHz dual-core processor, and Android 4.0 ("Ice Cream Sandwich") with HTC's familiar Sense interface.
And here, ladies and gentlemen, is your first look at the DI4GLTEbyHTC (as all the cool kids are calling it):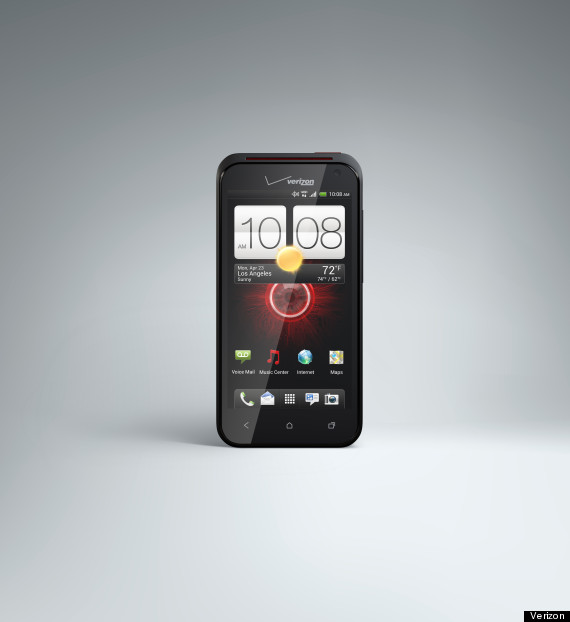 The Droid Incredible 4G LTE by HTC looks a lot like another HTC smartphone that was just released: the HTC One S, an excellent new smartphone just released on T-Mobile. That phone packs a little more power, with a 1.5GHz processor, and is a bit larger, with a 4.3-inch Super AMOLED display; but the two phones do share an operating system and are close to the same size, so comparisons are inevitable.
With the announcement of the new Droid Incredible for Verizon, all four major U.S. carriers now have the newly redesigned, refreshed HTC smartphones. AT&T has the HTC One X, T-Mobile has the HTC One S, Sprint outed the Evo 4G LTE, and now Verizon's got its Droid Incredible. HTC has promised that its phone lineup this year would be more focused and its offerings more refined; if the One S and One X are any indication, the Taiwanese phone-maker's promise is good. Those two smartphones are excellent and have been almost universally hailed by mobile reviewers as such.
Critical acclaim does not always guarantee high sales, however, something that HTC desperately needs after two financial quarters marked by steep losses and slow user uptake of its smartphones. After a brief reign as the top smartphone manufacturer in America last fall, HTC's sales have fallen sharply, eclipsed by the launch of the iPhone 4S and a wave of Android offerings from Samsung.
With new, greatly improved smartphones on all four major carriers, HTC appears ready to jump back into the ring and battle Samsung and Apple. With Verizon supposedly pushing 4G LTE phones over the 3G iPhone, and with no legitimate flagship Android smartphone on Verizon having been released since January, the Droid Incredible seems well-poised to live up to its moniker.
Verizon has not announced a price or a solid release date for the new Incredible just yet, but it did confirm in a press release that it will be in stores "in the coming weeks".
Below, check out a few views of the HTC One S, a phone for T-Mobile that the new Droid Incredible is destined to be compared to.
PHOTO GALLERY
The HTC One S, Reviewed
BEFORE YOU GO