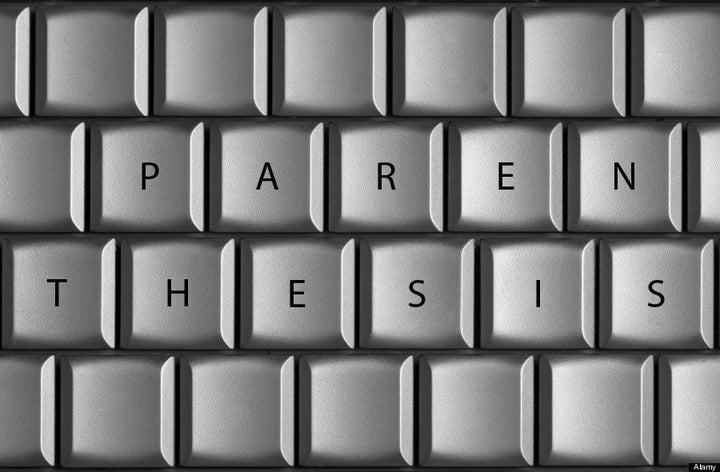 Amy narrates her morning struggle with an amusingly anthropological tone:
Once you have peeled [your 3-and-a-half-year-old's] pajamas off and poured him into his clothes like a blob of limp-yet-resistant pasta -- and navigated the treacherous Sock Drawer Of I Don't Like Those Socks, I Want The Imaginary Red Socks That I Do Not Own -- it's time to make the first transition of the morning into the bathroom for potty and teeth-brushing. This will go about as well as expected, i.e. migraine-inducing. ...
From sock shenanigans and staircase sagas all the way to bus-stop bickering –- to say nothing of the so-called "Breakfast Gauntlet" –- this breathless account proves once and for all that the Murphy of "Murphy's Law" moved through the world with a toddler in tow.
Talking back to Boy Scouts
Several weeks ago, blogger Brittany Gibbons told readers why deciding not to let her son join the Boy Scouts was agonizing, but ultimately a no-brainer. However fun Boy Scout bonding activities might be, paying up would mean "making it ok for an organization to stand for ideals we just don't agree with."
"I'm an Eagle Scout and I spent a lot of great years in scouting, both as a member and later as a summer camp counselor, so I've got a lot of love for what scouting has to offer," writes DadCentric contributor Travis Holmes. Not enough love, however, to forgive the dismissal of Tyrell under Boy Scouts's "abhorrent" anti-gay policy.
As much as he wanted his son to become an active Scout, Holmes says he had to ask himself: "[W]ould I let my kids join a group that discriminated against African-Americans? Against Hispanics? Asian-Americans? Jews? Special needs kids? The answer is obvious." Letting him join a group that refuses to include homosexuals is just as unthinkable.
"Here you've got this incredible organization with all this history and all these resources and so many great things to teach, but then right there in the middle like a festering sore is this blatant bigotry," Holmes laments. "Why, in 2012, is such discrimination still in place?"
"A modicum of faith is a healthy part of doubt"
Sometimes, the struggle to come to terms with something -- no matter how strenuous -- is worthwhile in itself. And where life's thorniest philosophical dilemmas are concerned, successfully navigating the journey can be just as important as reaching the destination.
I hope my children recognize faith and doubt each as positive expressions of the human condition, and that neither are mutually exclusive. In order to do that, I have to allow them the opportunity to explore teachings with which I may not wholly agree. One day, Greyson and Charlotte will be old enough to form their own beliefs, but until then, it's my job to read them the menu. ... There's a fine line between raising critical thinkers and confusing young children. I want them to experience the faith of a child, to understand how powerful it can be. But I want them to learn discernment as they grow into young adults.
Adam's message isn't about religion in particular so much as it's about the importance of giving kids the chance to think for themselves. "My greatest hope," he concludes, "is that whatever their beliefs, they aren't handed down by someone else -- including me."
Please continue to share your favorite blog posts with us by emailing parents@huffingtonpost.com or tweeting to us at @HuffPostParents.