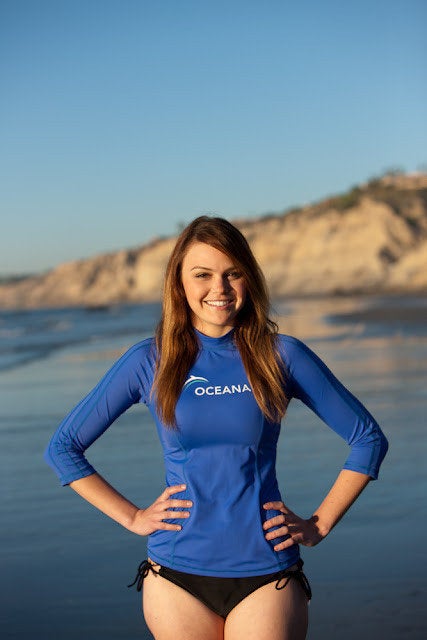 Scroll Down For Photos And Video
"This experience made it clear that we need to identify these unique and important areas in the ocean and do whatever we can to save them," Teegarden said.
The southern California coast is home to underwater kelp forests and graceful sea lions, who "zip in and out of the green fronds" while Teegarden snorkels.
The Channel Islands and the surrounding waters are home to more 2,000 plants and animals, 145 of which are found nowhere else in the world, according to the National Park Service.
The organization's more than 500,000 members have helped back scientifically-based initiatives around the world, winning victories such as marine reserve expansion and increasing protection for vulnerable sea life such as turtles and dolphins.
WATCH: Aimee Teegarden's Oceana Public Service Announcements:
This one features lots of adorable sea lions (especially at 1:04)
LOOK: Aimee Teegarden Surfs And Snorkels With Sea Lions For Oceana
BEFORE YOU GO
PHOTO GALLERY
Aimee Teegarden For Oceana