Perhaps H&M was inspired by the now-infamous "tanorexic" mom, Patricia Krentcil. Perhaps they just lingered with the spray tan gun a little too long. But Isabeli Fontana, who models H&M's newest summer swimsuits, is dark. Really dark.
Dark enough, in fact, to get some doctors in a bit of a tizzy. We may go crazy for tanning here in the States, but the Daily Mail reports from Europe that doctors are displeased with the message H&M is sending.
Dr. Ralph Braun, a dermatologist and professor at University Hospital Zürich, told 20 Minuten, "I find this very alarming." If Isabeli's skin is the standard for tan, says Braun, then we're in trouble:
"Many people, especially young, will [try] to emulate this and will try to be just as brown, even though their [skin] type is not possible."
Amanda Ammann, a former Miss Switzerland and sufferer of skin cancer, also told 20 Minuten, "I think it's a shame, because such advertising conveys a wrong impression."
Trying to emulate someone so tan could lead to an addiction to tanning -- which, as doctors have recently confirmed, is officially called "tanorexia."
Of course it's not just models like Fontana showing off an uber glow. Celebs have been getting darker and darker -- by our account, Kim Kardashian recently modeled her darkest fake bake yet and the "Dancing With The Stars" cast is so phosphorescent you can probably see them from Mars.
It's not proven that all the bright, bronzed faces on TV and in magazines are driving the masses to tanorexia. But do you think doctors have cause for concern? See Isabeli's recent H&M ads below.
PHOTOS: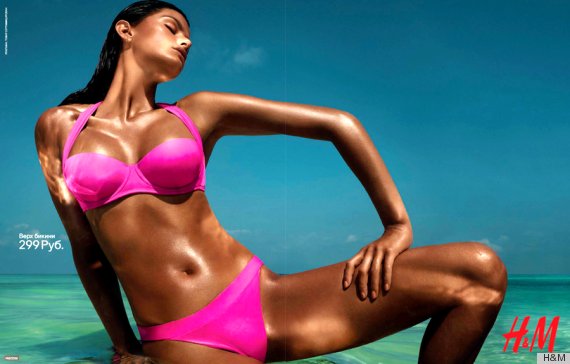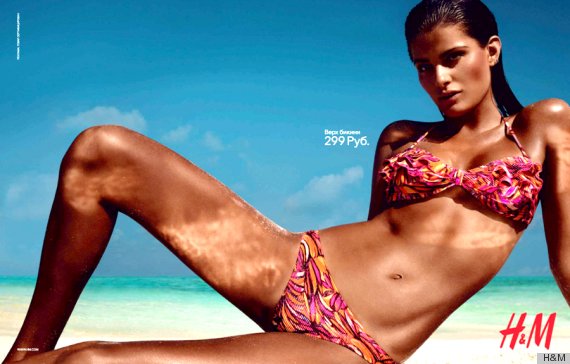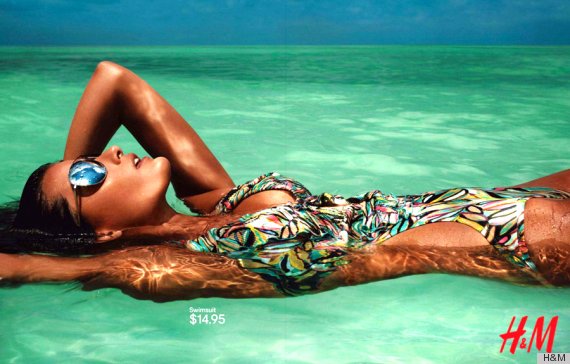 See some more VERY tanned celebs:
PHOTO GALLERY
Worst Celebrity Tans