Mother's Day is a time to spend with your family, typically over a leisurely brunch or dinner. But all those cliched Mother's Day meals can get tired -- maybe Mom doesn't really want to eat another frittata with fresh chives. And you know what, Mom will have plenty of opportunities to wear that new yellow sundress she just purchased. Instead, tell her to throw on an old t-shirt, because this year, you're going to Hooters!
On Sunday, May 13, Hooters is offering 10 free boneless wings to all mothers who dine in the restaurant. They can choose the sauce the wings get tossed in.
There's a limit of one order per Mom though, so if you mother has a big appetite, you'll have to spring for for the second round.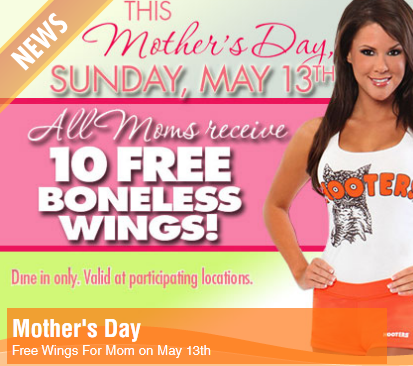 BEFORE YOU GO