What's one way to get a new magazine noticed? Create a celebrity cover, ideally with a provocative photo concept. TWELV magazine, a new New York-based publication hitting newsstands at the end of May, chose the ever intriguing Mischa Barton as its debut covergirl.
With her new clothing line, music video cameo, an upcoming movie and red carpet appearances, Barton has already re-piqued our interest. But one of her two TWELV covers, to be used for 500 limited edition copies of the debut issue, is especially intriguing: wearing a matronly white dress, Mischa poses holding a baby. A naked, thumb-sucking, real live baby.
The clothing itself -- a white, buttoned-up frock that reminds of Leelee Sobieski's recent Jil Sander number -- is already a change for the leather leggings-loving Mischa. But the baby is an even stranger sight: what is Marissa Cooper doing with an infant?
Trying to get us to read TWELV, we suppose. There's a sneak peek of the shoot and interview online, in which Mischa reveals she's opening a handbag store in London at the end of May. But we're more excited about the photos, which cast Mischa in a high-fashion glow. Check 'em out below and see more at TWELVmag.com.
In related news, take a look at Barton's amazing bikini body.
PHOTOS: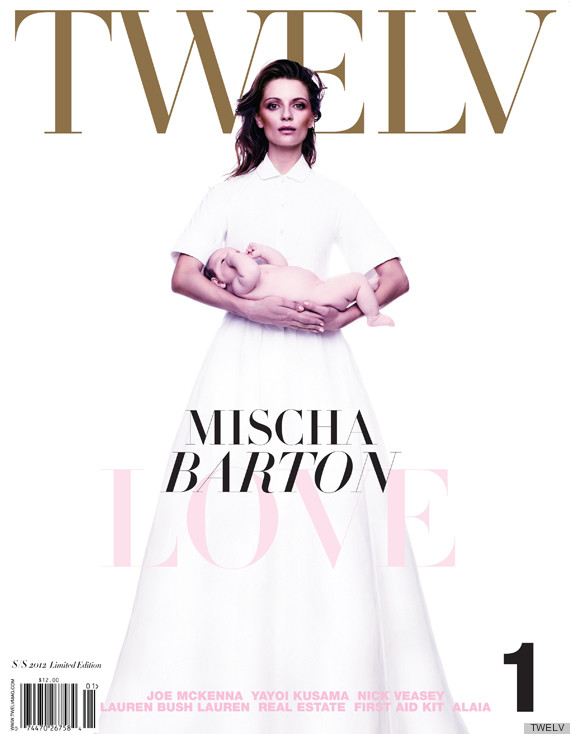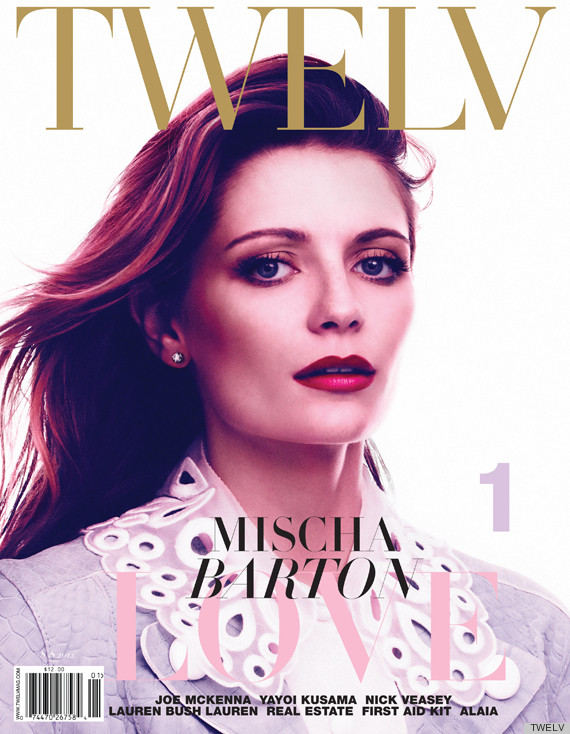 See Mischa's style evolution:
PHOTO GALLERY
Mischa Barton Style Evolution