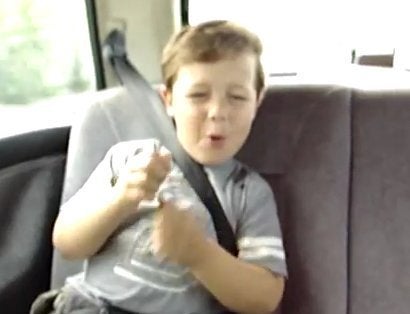 While it might not be groundbreaking to play a kid's favorite music to wake him up, this three-year-old's brother and sister get an adorable reaction when they rouse the toddler to Nirvana's "Breed."
The young rocker starts drumming before his eyes are even open.
"The last time we woke him up in the car, he got so grumpy and cranky. And since he loves this kind of music we just had to try a new method," writes the boy's older brother in the description for this YouTube video, which had more than 165,000 views as of press time.
Some commenters expressed concern that the three-year-old was wearing a safety belt without a child car seat, fearing serious injury in the event of an accident. Others were simply elated by his drumming.
WATCH: Kid Wakes Up Drumming
BEFORE YOU GO
PHOTO GALLERY
Drummers Around The World