Get a new accessory for a steal with this Craft Of The Day. A flower brooch will bring the perfect pop of color to any outfit. And because it's just a matter of cutting out a few floral shapes, you can make as many of these adorable accessories -- for your clothing, hair and bags -- as you want.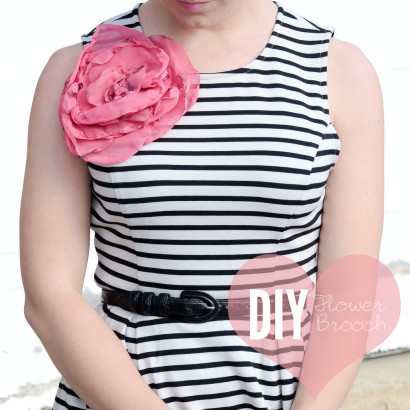 Flickr photo by Stacie Stacie Stacie
What You'll Need:
Synthetic fabric
Candle
Pin
Needle and thread
Clear spray paint (optional)
How To Make It:
1. Cut out 10-20 flower shapes of various sizes in a synthetic fabric, like polyester chiffon.
2. Run the flower edges above a flame until the edges slightly ruffle. This seals the cut edges, keeping the fabric from fraying.
3. Optional: Spray clear paint on the petals to stiffen them.
4. Layer all the shapes together, then sew together by running a few stitches through the center.
5. Glue or sew a pin to the back of the bloom.
For the full tutorial, visit Stars For Streetlights. And, be sure to check out the other great crafts in our Craft Of The Day slideshow below.
PHOTO GALLERY
Craft Of The Day