Perhaps a bit peculiar, we love how this cityscape coffee table from CustomMade Artisan Scott Cawood Metal Artist gets as close to a full-fledged city replica as possible on a 38-inch wide surface. Can you guess what city lies beneath this glass surface?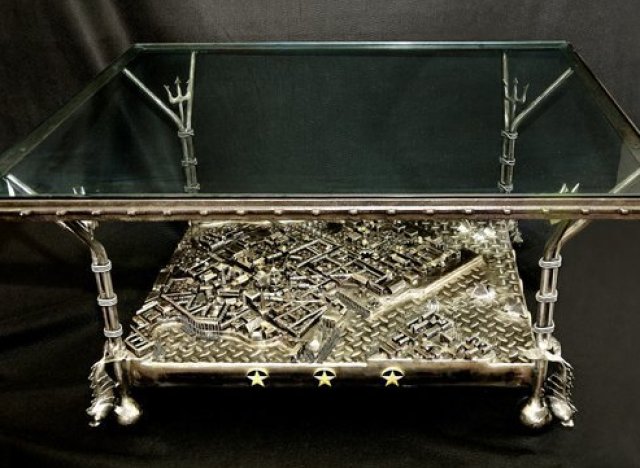 Photo by CustomMade Artisan Scott Cawood Metal Artist
It's Annapolis -- the state capital of Maryland and home to the United States Naval Academy, which can be found in the steel-welded details of this intricate coffee table. Even if you don't call Maryland home, this table, which took long hours, a steady hand and a lot patience to create, would make a great conversation piece. We could see it as the focal point of a neutral living room, or mixed in among other industrial-chic furnishings.
Want to see more? Visit CustomMade to browse for more of these amazing and unique works or check out these other creations in the slideshow below.