It's good to be Kristen Stewart these days. She's not at a loss for projects; her upcoming films include "Snow White and the Huntsman," "On the Road" and the fifth "Twilight" installment, "Breaking Dawn - Part 2." And she's dating British heartthrob Robert Pattinson (whom she lovingly refers to as "my [bleeping] boyfriend").
But in the June issue of Elle, Stewart reveals that she sometimes regrets her good fortune. "You can learn so much from bad things," she says. "I feel boring. I feel like, Why is everything so easy for me? I can't wait for something crazy to f***ing happen to me. Just life. I want someone to f*** me over! Do you know what I mean?"
Even if Stewart hasn't suffered sufficient hardships, she says her sheltered upbringing has made her more attracted to intense characters. "It's one of the reasons I want to act. I love living in different worlds, because a lot of times mine is pretty nice and easy." In real life, for example, she's never had to cope with the emotional turmoil involved with a vampire-werewolf love triangle.
The seemingly self-conscious actress also discusses what it's like to see herself on screen, challenging a remark from Sir Laurence Olivier. "Laurence Olivier was asked, 'Actors, what's the impulse? Why?' And he was just like, 'Look at me, look at me, look at me, look at me….' That was his answer. But at the same time it's like, 'Nooo, don't look at me. Look at some version that I'm going to present to you. Let me control it.' "

If you ask her "Snow White" co-star Charlize Theron, K.Stew knows what she's talking about with regard to acting. Theron recently said that Stewart, 22, is poised to have "an amazing career" in Hollywood.
For more on Kristen Stewart, head over to Elle.com.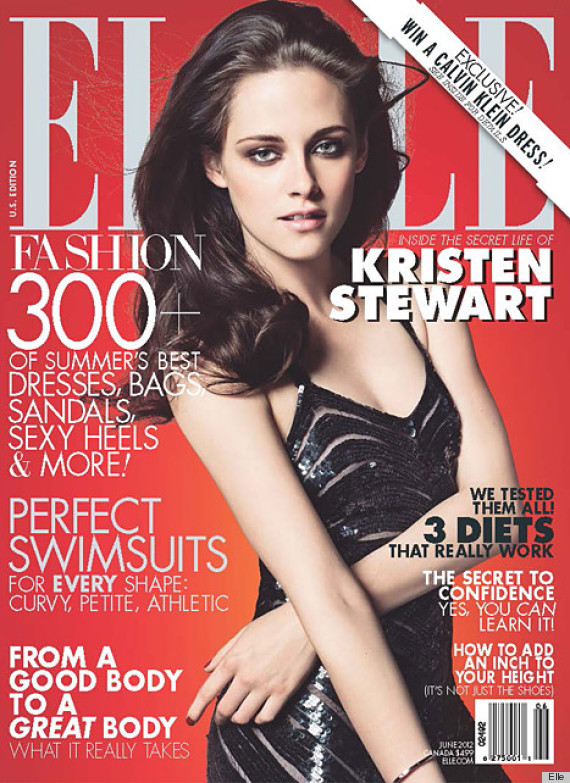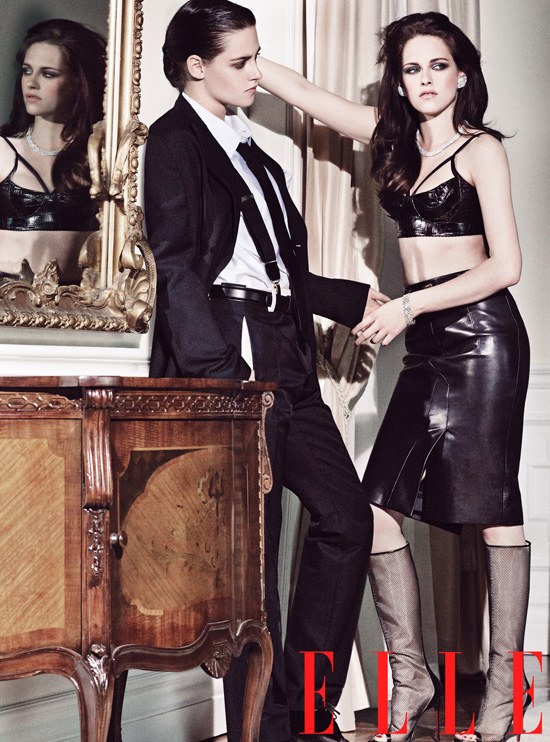 Photos: Tom Munro
More photos of the "Twilight" cast:
PHOTO GALLERY
Twilight Stars Hand And Footprint Ceremony
BEFORE YOU GO