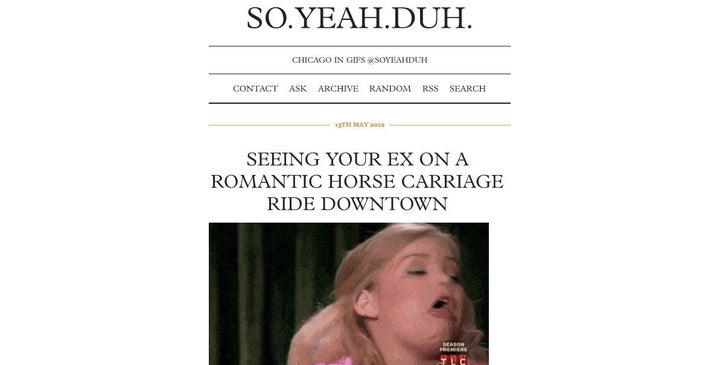 Consider it the new "Shit (Fill In The Blank) Say." As of last Friday, Chicago is the latest city to receive the (probably) long overdue GIF-centric blog treatment.
Following in the footsteps of other Tumblr blogs like "When In LA" and "When In DC," the new blog So Yeah Duh examines life in Chicago through the lens of an assortment of animated GIF images that illustrate various Chicago-only issues through various pop cultural imagery paired with short, snappy captions.
We've rounded up a few of the blog's GIF-rific mashups. Do you think So Yeah Duh knows their stuff.. or have they missed the mark? Weigh in below.
BEFORE YOU GO
PHOTO GALLERY
Living In Chicago, According To So Yeah Duh