Dresses with high slits are nothing new (in fact, Michelle Obama wore one at her prom). But several months after Angelina Jolie flaunted her leg at the Oscars, it seems more and more celebs are stepping out in dresses split open to dangerously high heights, from Anja Rubik at the 2012 Met Gala to demure Kate Middleton.
And as it turns out, those high slits are truly as hazardous as we thought. Nicole Scherzinger braved the "Men In Black 3" red carpet on Wednesday wearing a black strapless dress split open over the right leg.
The former Pussycat Doll singer struck her obligatory Angelina poses (foot forward, leg out)... but it was the stairs leading down to the photo area that gave her trouble, where she had to hold her skirt down to keep the whole thing from flying up and away.
We hate to say it, but when it comes to these insanely high-slitted dresses... we told you so.
See Nicole as well as more celebs who've dared to bare their upper thighs just these past couple of months (trend alert!).
PHOTOS: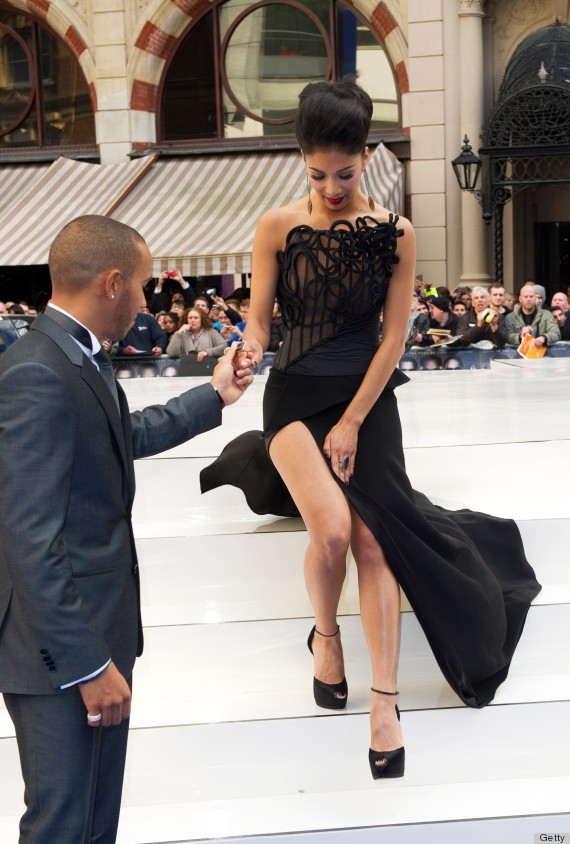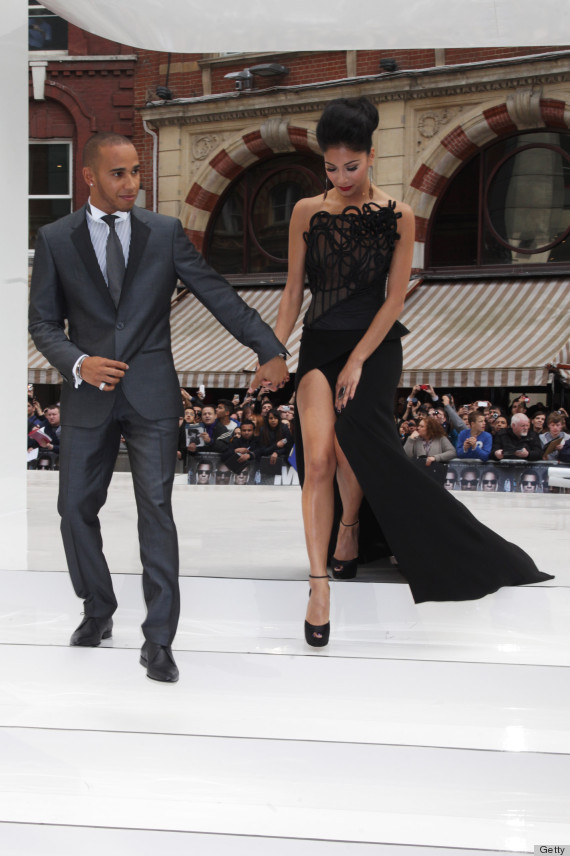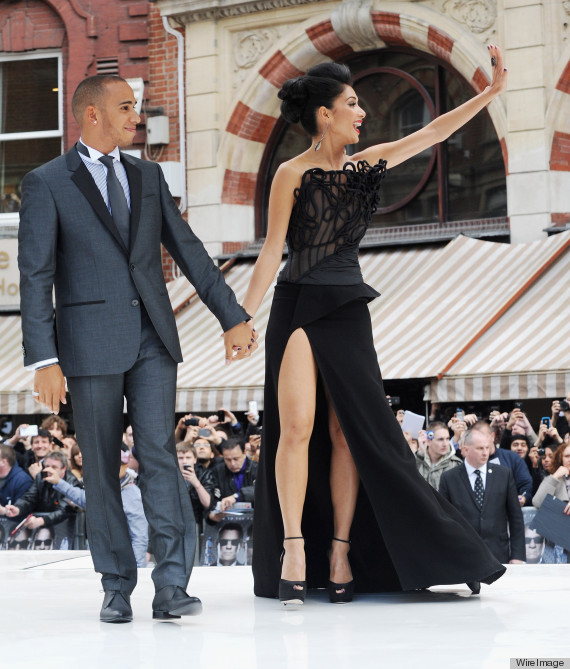 PHOTO GALLERY
Celebs Rock The High Slit