Earlier this week, we introduced you to five must-follow Pinterest accounts. (Want to be in the running for next week's list? Just click 'Send Us A Tip' at the bottom of this post with your account's URL.) Now, we bring you one of the most popularly-pinned images on the site: an adorable DIY owl-esque handbag! Take a peek: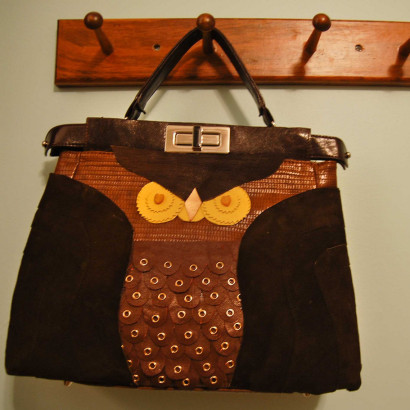 Can you believe this bag is homemade? It's modeled after a similar owl-tastic design by Kate Spade. But don't worry, making this DIY purse won't break the bank. Start with any inexpensive or gently worn brown purse that could use an update. Cut out the patches of leather you'll need to create the owl's wings and feathers and attach them with E-6000 glue. After letting it dry overnight, add grommets using a grommet puncher. Finally, cut out the eyes and beak and attach those too. Voila, an adorable purse for a fraction of the price! Enjoy
For the full tutorial, visit Stars For StreetLights.

Have something to say? Be sure to check out Stylelist Home on Twitter, Facebook and Pinterest.