At first glance, Christer Strömholm's black-and-white photos appear to be tributes to the glamorous altar of Parisian nightlife in the sixties. Brigitte Bardot and Sophia Loren dopplegangers make eyes at the camera in the sultry shots of bedrooms and street corners. And yet, although this is the life Strömholm's models wanted so badly, it was far from their realities.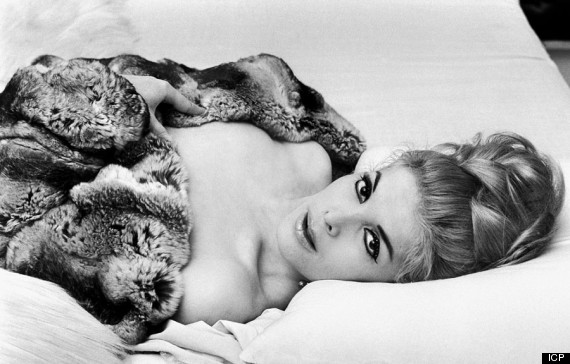 Strömholm photographed these transgender "ladies of the night," who were biological males forced into selling their bodies to raise funds to pay for sexual reassignment surgery. Born in Sweden, Strömholm moved to the Parisian neighborhood of Pigalle in 1959, where he walked the streets and became intimate friends with the night owls and prostitutes he met along the way. It follows, then, that his photographs don't look like those of a voyeur or an outsider, but of an intimate friend. In these moments of pure beauty, Strömholm's subjects get a chance to become the women they want to be: young, sexy, vivacious, and carefree.
Strömholm was a founder of the Fotoform movement, which revived the aesthetic principals and techniques of photography offered up in Weimar-era Germany. His collection "Les Amies de Place Blanche" quickly became a cult classic, revealing the intimate moments before intimacy with strangers. Although aesthetically the images embody the sexualized 60s femininity that makes "Mad Men" fans drool, their message is dramatically forward-thinking. The images celebrate the freedom to choose one's identity and the hope that softens the sacrifices we make to construct ourselves.
"Les Amies de Place Blanche" will show until September 2 at the International Center of Photography in New York.
PHOTO GALLERY
Christer Stomholm
BEFORE YOU GO