Celebrities! They're just like us, only pregnant with their fourth child and doing that thing where they juggle shopping bags, pacify a small child and smile beatifically for the camera -- all at the same time!
Or in other words: Reality show star Tori Spelling was photographed multitasking with five-year-old son Liam on Monday, presumably outside of a Bed Bath and Beyond. Spelling has wasted no time growing her family with her husband, Canadian-born actor Dean McDermott (whom she married in 2006). The couple share three children (Liam, Stella and Hattie) and made news recently when they announced their fourth pregnancy in March, just five months after giving birth to daughter Hattie Margaret.
On Monday, the 38-year-old busy mom tweeted a sweet photo of the seven-month-old Hattie, with the caption: "Caption this picture of Hattie! LOL."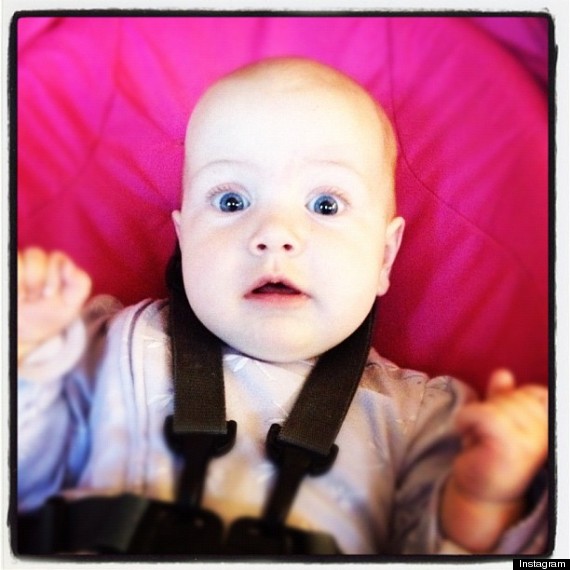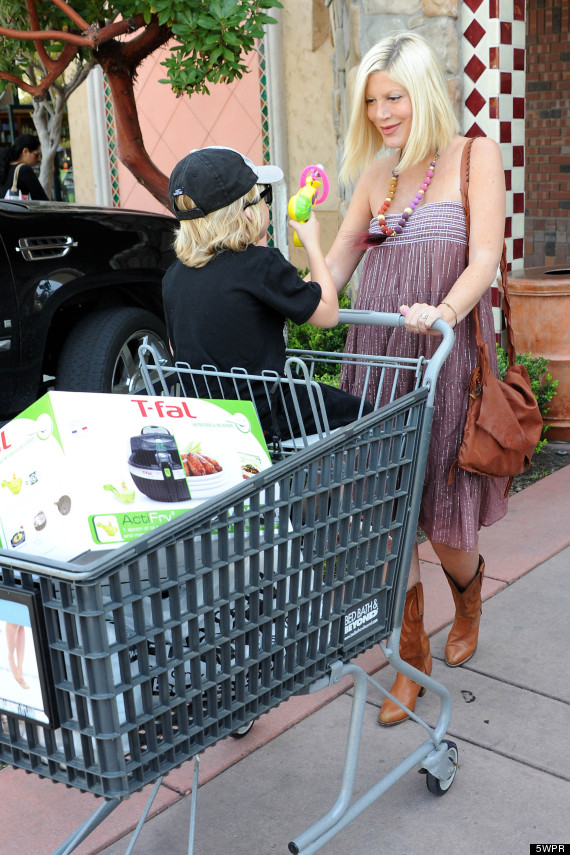 BEFORE YOU GO