While scouring Flickr this week, we stumbled across this gem. It's the gorgeous home of Mr. and Mrs. Piere Liautaud's home in Port-au-Prince, Haiti, and oddly enough it's archived in the Cornell University Library. The home, which was designed in 1942 by architects Robert Baussaun and Albert Mangones, captures the essence of the '50s down to the shag rug. The intricate geometric ironwork in the windows provides an elegant backdrop to the room.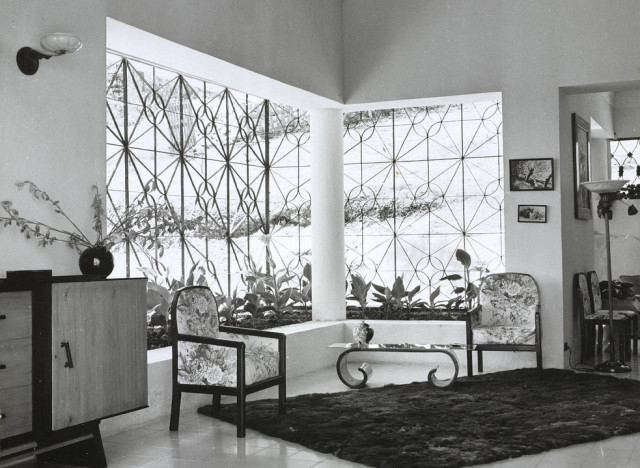 What do we love most about this space? Well for starters it exudes style and class. From the scrolled coffee table to the floral-printed arm chairs, the home is something you might see in a '50s romance flick: Lovely and dramatic. We picture heated scenes and emotional goodbyes taking place within these walls. Okay, maybe that's a stretch, but this home certainly doesn't disappoint us on the glam scale.
What do you imagine happened in this room? Tell us in the comments below.
Have something to say? Be sure to check out Stylelist Home on Twitter, Facebook and Pinterest.