Pablo Picasso reportedly once said, "All children are artists. The problem is how to remain an artist once he grows up."
With this in mind, we are pleased to announced a new feature of HuffPost Arts: Instagram Spotlight. We just love the youth-centric iPhone feature that turns amateurs into artists with the click of a button. Instagram reminds us that even those who aren't working artists still have a vision worth sharing, and HuffPost Arts wants to provide a platform to these photographers who are moved by beautiful moments. We will be featuring our favorite gems on the site along with their stories and inspirations, and will continue to scour the web for budding photographers. If you think this could be you, keep being creative and we will find you!
This week we spoke to Marika Tallis, who gives kaleidoscopic views of beaches, tunnels and flora that make us dizzy in a good way.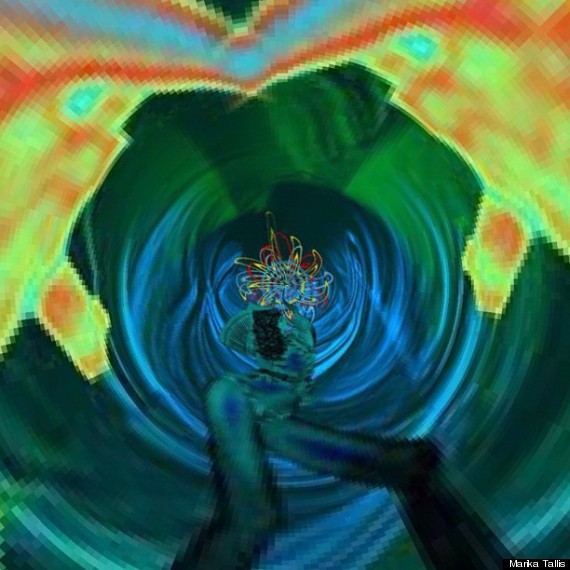 HP: Tell us about where are you from and what is your 'day job'. Are you a professional photographer, or is photography just a hobby for you? (If you're an artist, please include any links to your other work).
MT: I'm from London, trained in digital arts and animation at university, trained art teacher but now work with 8-9 year olds and special needs kids as a class teacher and art therapist.
HP: When did you start using your phone as a camera?
MT: I've always used my phone(s) as a camera. More handy than carrying an actual camera around.
HP: Has there ever been a moment you were especially happy to have had your cameraphone handy?
MT: I woke up one morning to a strange sound and saw hit air balloons flying over my house. Great photo chance, even if I was half asleep.
HP: Who is your favorite photographer?
MT: I don't have one favourite photographer, but my favourite artist is digital artist Joshua Davis.
HP: What is your favorite spot to find inspiration?
MT: The beach, with my hubby, the city, my bedroom, my classroom.... Endless list.
Follow her @lalaninjacakes and check out her images below:
PHOTO GALLERY
By Marika Tallis
BEFORE YOU GO