Donald Trump may no longer be running for President, but that doesn't mean he's let go of his dream of moving into The White House come next January.
In a recent interview, Trump suggested several candidates with whom Mitt Romney could run against President Obama this fall including Chris Christie and Marco Rubio. But then, in true Trump fashion, he recommended himself in the third person, saying "probably the best choice of all would be Donald Trump."
Probably the best chioce? Oh Donald, you're so modest.
It's hard to tell if he was joking or not, but it didn't take long for us to come up with the real reasons Trump might be vying for that sweet, sweet Vice President position. Check out the pie chart below for a full breakdown of why he (probably) wants the gig: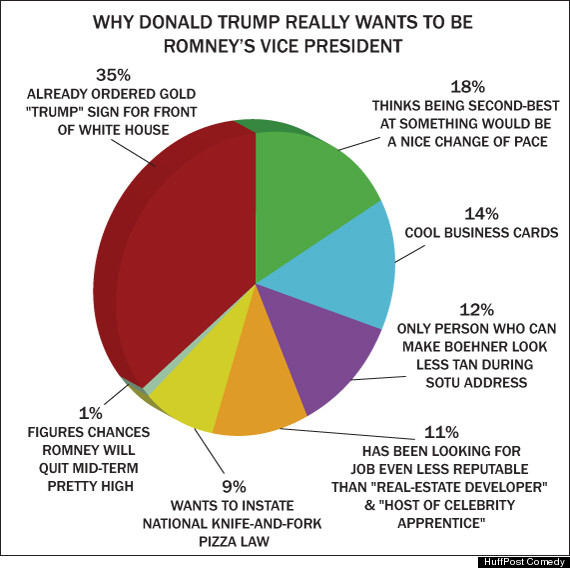 BEFORE YOU GO
PHOTO GALLERY
Donald Trump Comedy Highlights