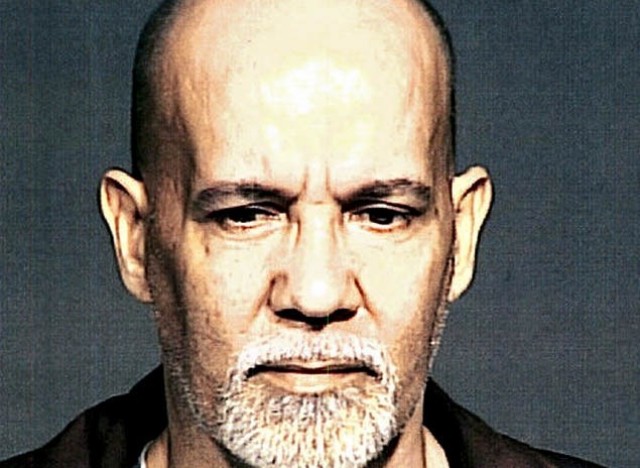 (Photo: NYPD)
A mugshot of Pedro Hernandez, the murder suspect in the disappearance of 6-year-old Etan Patz, has been released by the NYPD.
Last week, 51-year old Hernandez confessed to luring Patz into his Soho bodega in 1979, before suffocating him to death, and then disposing of the child's body in a trash bag.
After his arrest, Hernandez was admitted to Bellevue Hospital as a suicide risk, where he still remains.
On Friday, he was arraigned on a second-degree murder charge
Patz's disappearance sparked a high profile search that has lasted over 30 years. He was officially declared dead in 2011.
Although investigators requested trash hauling records dating from the day Patz vanished, a law enforcement official now tells Fox that Patz's body will likely never be found.
Hernandez was 18 when Patz disappeared. He now lives in Maple Shade, New Jersey and has been described as a quiet, churchgoing father.
His family, however, admitted that Hernandez confessed 25 years ago that he killed a child in New York, without specifying that it was Patz. His sister, Norma Hernandez, even said she told police of the confession. "Nobody did anything," she said.
According to The New York Post, Hernandez had knowledge of "intimate details" regarding Patz's disappearance, but sources say the FBI remains skeptical over Hernandez's confession because of his questionable mental stability.
BEFORE YOU GO