While flipping through Flickr this week for the latest DIY and decor finds, we came across this unbelievable photo of two Texas buildings that were transformed into into an unbelievable art installation: A vortex. Apparently, two buildings that had been used for years by The Art League Houston were to be torn down to make way for a new building project. So, naturally, the League intervened and decided to make use of the weathered buildings by turning them into a spectacular site.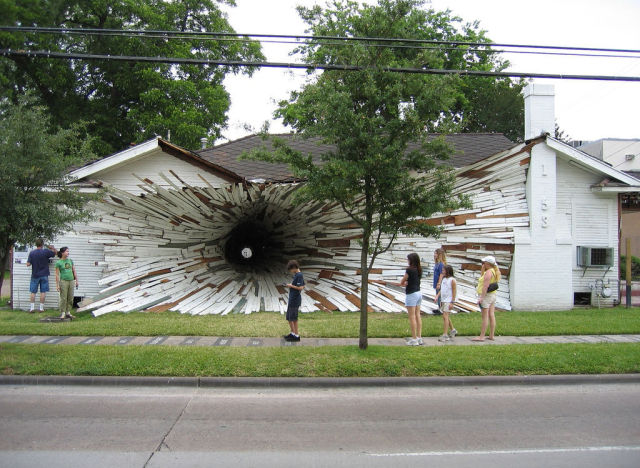 The exhibition, which ran from May to October 2005, was called, "The Inversion." The artists, Dan Havel and Dean Ruck, used materials from the deteriorating buildings to create this jaw-dropping piece of art that looks as if the homes are being sucked into a cavernous black hole. When looking into it, you could actually see clear through the other side! To accomplish this, they dismantled the structures, board by board, and using the wood, rebuilt them into this one-of-a-kind project.
Have something to say? Be sure to check out Stylelist Home on Twitter, Facebook and Pinterest.