When admiring these lovely vases, you may be thinking, "hmm...this looks like it could be sold at Anthropologie." And you'd be right! This DIY flowered vase from Ode To Inspiration is modeled closely after ones sold in Anthropologie stores. These colorful accessories are a great way to liven up a shelf or a side table, and will also make great gifts. And because these vases are budget-friendly, make as many as you want. This is such a fun project, we suggest getting a few friends together for a good ole' vase crafting party.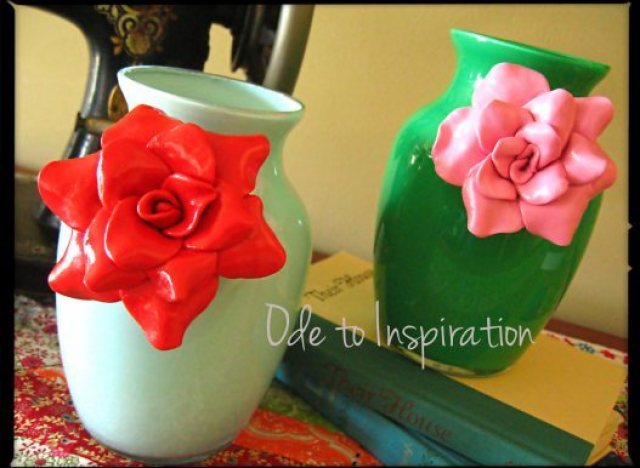 Editor's Note: Instructions for how to create this project, initially included here, can be found at Ode To Inspiration.
Have something to say? Be sure to check out Stylelist Home on Twitter, Facebook and Pinterest.