Kristin Davis looks the picture of maternal bliss as she plays with daughter Gemma Rose in this photograph snapped on Sunday.
Davis ripped a page from the "Sex and the City" script when she did like Charlotte York and adopted a baby girl last October. "This is something I have wanted for a very long time," Davis said in a statement to People magazine, about the adoption.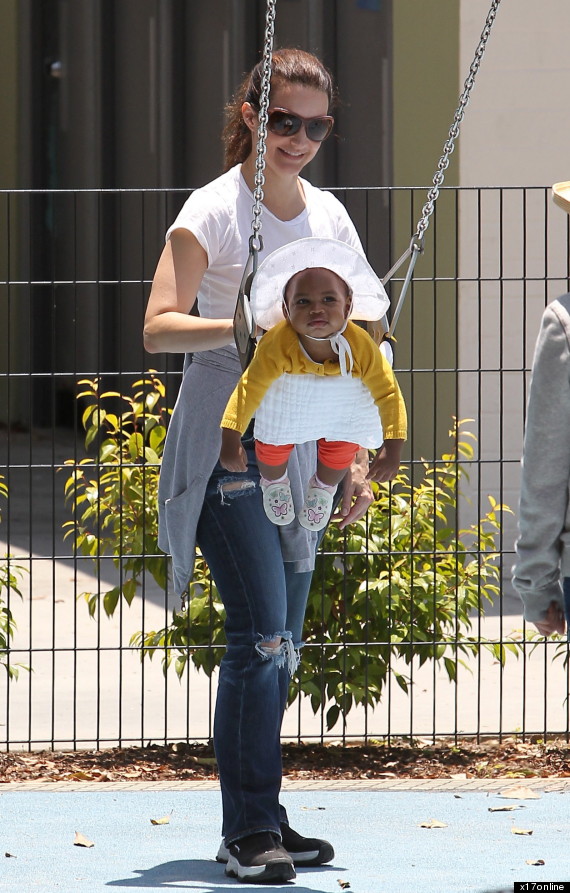 Davis recently made news when it was rumored that the actress was linked to one of Hollywood's hottest players, screenwriter Aaron Sorkin ("Social Network," "The Girl With the Dragon Tattoo"). According to E! Online, the romance between Davis, 47, and Sorkin, 50, is slowly but surely budding: "It's been going on for around six weeks. They have actually known each other for a while through mutual friends and would sometimes bump into one another at industry events, but it has only just turned into something more," a source told the news site.
For more on this story, click through to x17online.com.
Check out photos of other new celebrity moms below:
BEFORE YOU GO