Nancy Sinatra had some big shoes to fill. Fortunately for the daughter of iconic crooner Frank Sinatra, her smash hit single happened to be about shoes. After "These Boots Were Made For Walkin'" topped the charts in 1966, Nancy became known for her signature mini skirts, big hair and go-go boots. Her innocent-yet-provocative look was just what women were emulating at the time, much like the style of the yé-yé girls in France. While recording "You Only Live Twice" for the James Bond film of the same name, she looked particularly flirtatious in a school-girl skirt and knee-high socks. What do you think of Nancy's '60s pop star style?
Shop the look and check out more fashion nostalgia photos.
Want more? Be sure to check out Stylelist on Twitter, Facebook, Tumblr and Pinterest.
Looking to channel '60s fashion? Here's how to pull off the look without feeling dated.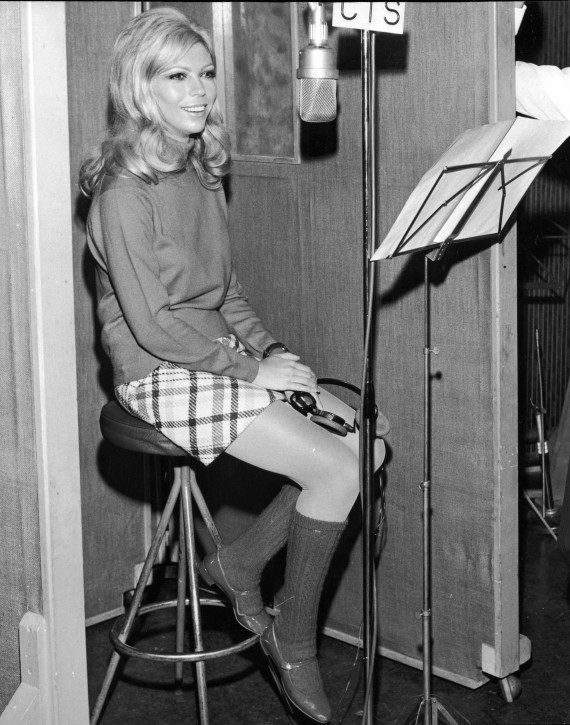 Getty Images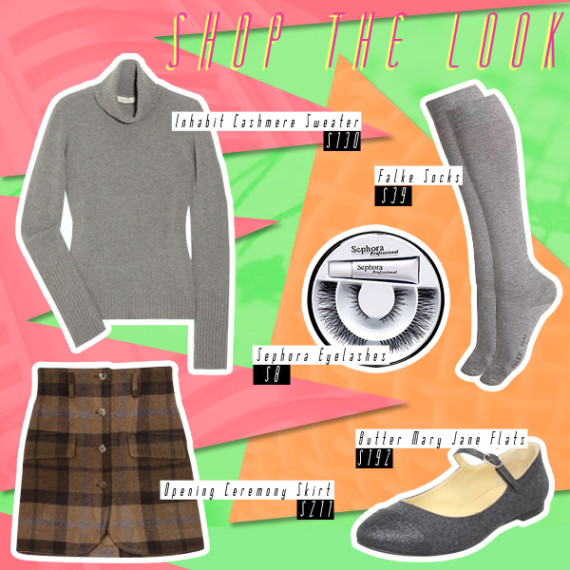 Inhabit Cashmere Sweater, Falke Socks, Sephora Eyelashes, Opening Ceremony Skirt, Butter Mary Jane Flats
PHOTO GALLERY
A Look Back