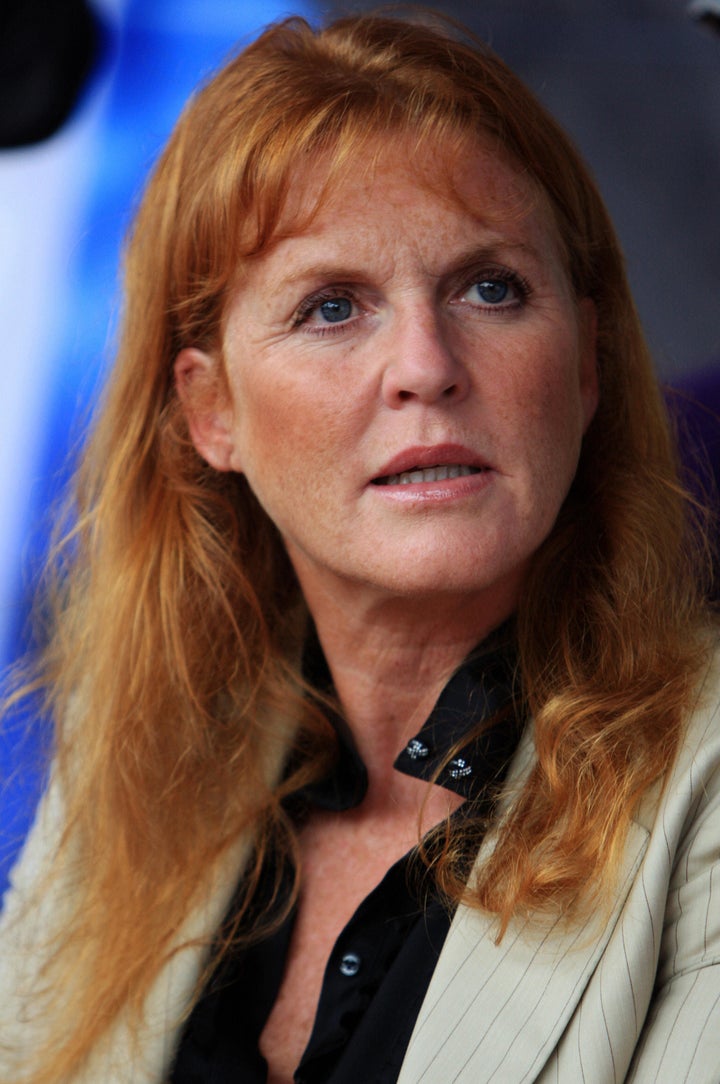 Princesses Beatrice and Eugenie accompanied their father, Prince Andrew, aboard the Havengore as they celebrated their grandmother's 60-year reign at the Jubilee river pageant, but in a ceremony that seemed to include everyone in the Queen's family, noticeably absent once again was their mother, The Duchess Of York.

"These official occasions are always terribly sad for Sarah," a friend of the Duchess's tells me. "At this point it should be no surprise when her invite fails to show up, but obviously it still hurts."

Recently the Duchess was excluded from the royal wedding of Prince William and Kate Middleton, saying it had been "difficult" to not be invited and went to Thailand while the wedding took place.

"I'm not sure where Sarah is now," her friend told me. "She hasn't returned calls or emails which often happens when she wants to hide away. I know she has made mistakes in the past but it feels cruel to invite the children and not their mother.

Fergie did surface on Twitter, writing: "Sooo proud of my girls smiling broadly, celebrating Granny with the Nation and Eugie with her flag and both happy smiles." She also noted that her ex-husband Prince Andrew was looking "very dashing in his naval uniform."
BEFORE YOU GO