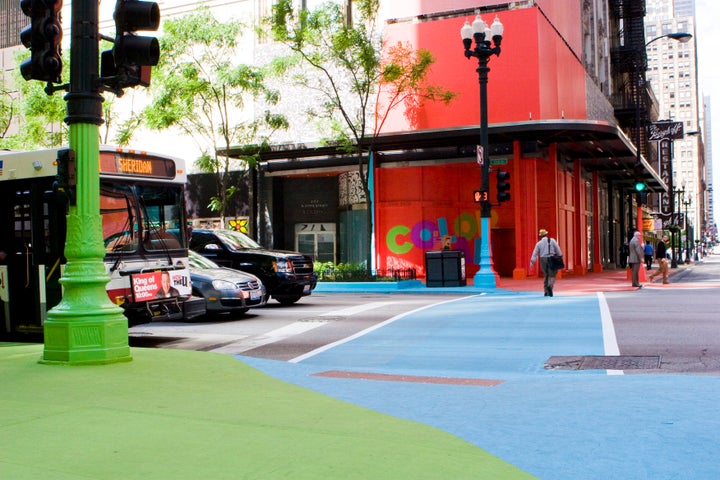 Chicago's largest-ever public art installation, Color Jam, was unveiled Tuesday in the heart of the city's Loop -- covering various surfaces of the intersection of State and Adams with multihued, geometric shapes.
(Scroll down to view -- or submit! -- more photos of Color Jam.)
Color Jam is specifically composed of over 76,000 square feet of colored vinyl, which -- if you were wondering -- is enough material to produce 50,000 copies of the latest Madonna album on vinyl, or to wrap over 130 city buses.
BEFORE YOU GO
PHOTO GALLERY
Color Jam Premieres In Chicago