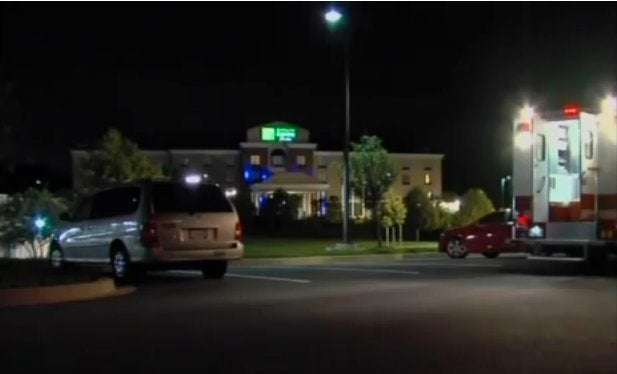 Maryland police arrested five out-of-state men for allegedly cooking meth in their Holiday Inn hotel room Monday night.
Investigators in Elkridge were tipped off at about 10:30 p.m. that there was a strong odor coming from a fourth-floor room, ABC 2 reported.
When officers responded to the room, the inhabitants let them inside, where they allegedly found meth lab manufacturing equipment, including chemicals, the Baltimore Sun reported.
Cops arrested Josiah David Marin, 23, of Swansboro, N.C.; Forrest Derrick Rhoades, 34, Sallisaw, Okla.; Joshua Wade Matthews, 33, of Sallisaw, Okla.; Amos Joel Martin, 20, Mesick, Mich.; and Spencer Allen Smith, 22, of Lock Haven, Pa. Three of the men were inside the room when officers arrived, one reportedly ambled in while cops were investigating, and the last man was found wandering in the parking lot of the hotel, the paper reported.
Police said that the men likely checked into the hotel on Saturday for work in the area. When they couldn't find meth to buy, they allegedly tried to make their own.
Hotel rooms on the fourth floor were evacuated while police investigated.