Marc Jacobs' sheer lace dress from the 2012 Met Gala was shocking the first time. But the Commes des Garcons frock, which revealed the designer's white Brooks Brothers boxers underneath, was more surprising the second time around: Seth Meyers donned an identical one at the 2012 CFDA Awards last night.
"My nipples have never been so freezing," the host joked to the glamorous crowd at Lincoln Center.
When showing a picture of Jacobs in the get-up earlier in the evening, Meyers quipped, "Try to imagine Marc Jacobs wearing that on any other day at the Met." The truth is, we can. And it would be awesome.
Not that we could try it out ourselves. After the Met Gala, the dress was totally sold out. Perhaps Jacobs kindly loaned his to Meyers?
So check out the two men: who's wearing the lace dress best?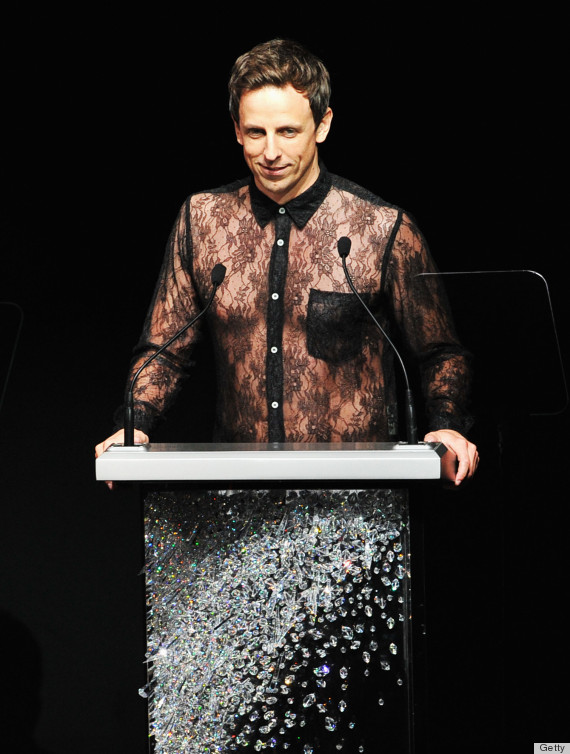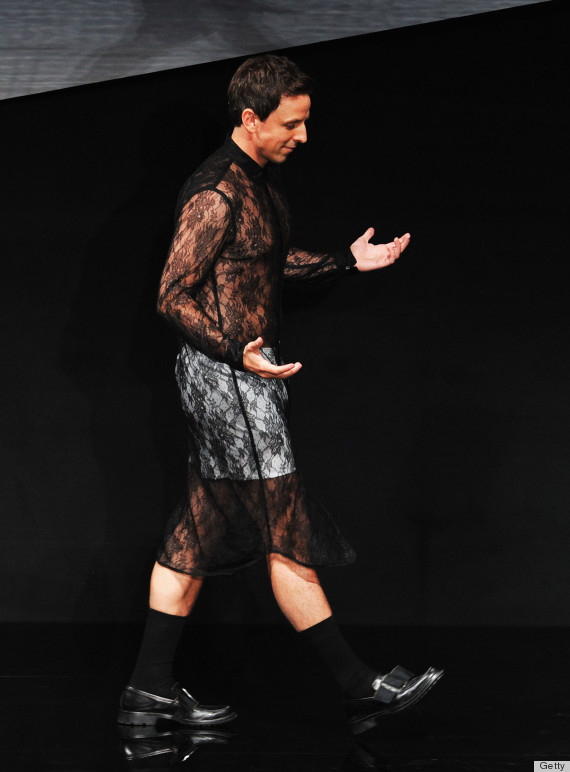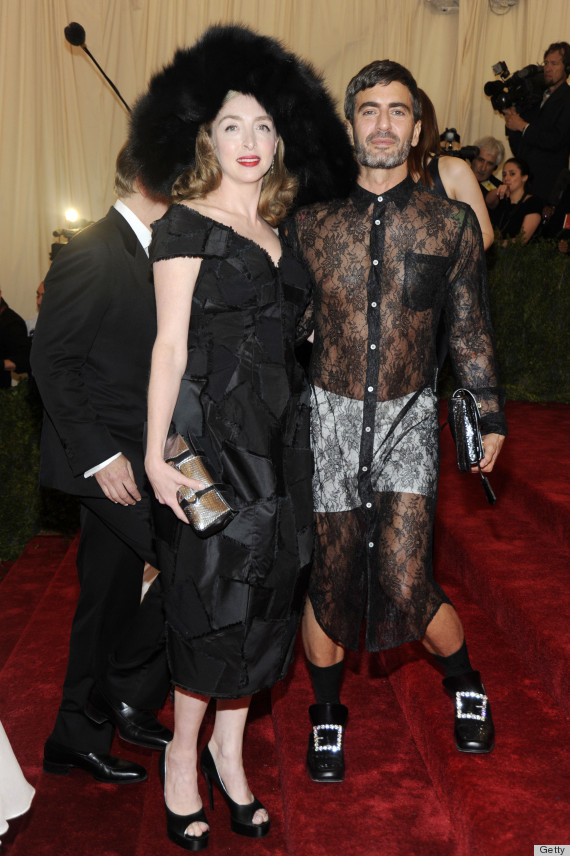 See the rest of the fashion from last night's CFDA Awards!
PHOTO GALLERY
The 2012 CFDA Awards