We've seen a few snapshots and heard about the A-list guests, but now Drew Barrymore is opening up and sharing photos from her June 2 nuptials to Will Kopelman in the latest issue of People magazine.
"The day was perfect. Everyone we love and care about was there. It was as fun and meaningful as we could have hoped."
Barrymore and Kopelman, who announced their engagement in January, married at the actress's Montecito, Calif., home in front of 190 guests, including Cameron Diaz, Jimmy Fallon, Reese Witherspoon and Scarlett Johansson.
Barrymore, wearing Chanel, was escorted down the aisle by Kopelman's dad -- her own father passed away in 2004 -- and was married in a traditional Jewish ceremony. There were several readings during the ceremony, including a reading of the e.e. cummings poem "i carry your heart with me" by Diaz, before Barrymore and Kopelman were officially married and walked back up the aisle to the Beatles' song "I Will."
Though Barrymore herself makes no mention of her pregnancy, the People article states that the actress is indeed pregnant and the couple will welcome their first child later this year. Photos showing the couple embracing their baby-to-be are included in the wedding photos.
Though no official wedding date was announced, it was clear that Barrymore's big day was getting close as she was spotted at a dress fitting last week, with Diaz in tow. Kopelman was also photographed picking up a suit last week from Chanel, causing many to believe their nuptials were right around the corner.
Check out Barrymore's two different People covers below. For more from Barrymore and photos from her wedding, pick up the latest issue of People magazine, on newsstands Friday.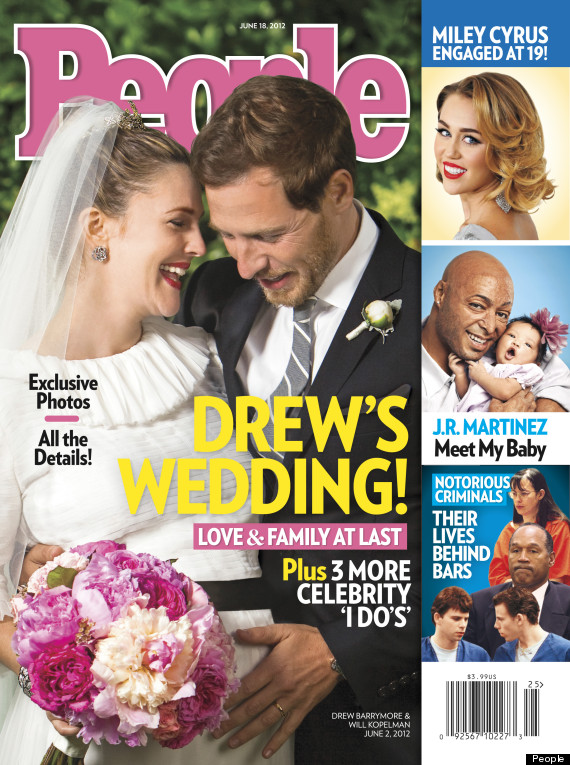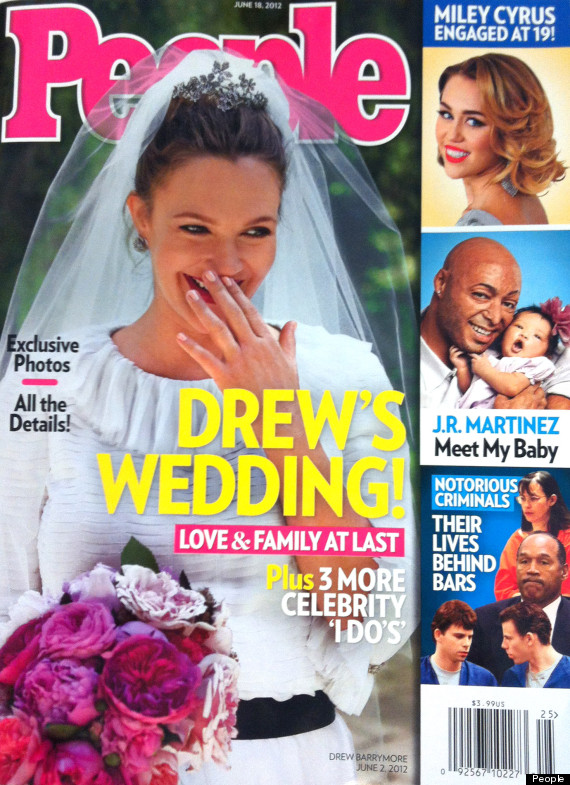 Check out photos of other celebrity couples below:
PHOTO GALLERY
Celebrity Couples