In an new exhibition, Warsaw-based photographer Katarzyna Majak profiles a group of spiritual women at Porter Contemporary in New York.
The subjects of the photos range in age from their 30s to their 80s, identifying as witches and spiritual leaders. Some are wearing typical, everyday clothing, others are wearing cloaks, and many are holding objects of power -- scythes, orbs, daggers and shells. The photos are harshly lit, with all the subjects positioned close to the lens. This is designed to place emphasis on the faces of Majak's women, making us see the varying facial expressions across the spectrum of age. Julia, a younger, nude independent witch seems to glare at the onlooker with a twinge of angst, while Maria Ela, a white-haired healer, expresses a more somber and relaxed longing.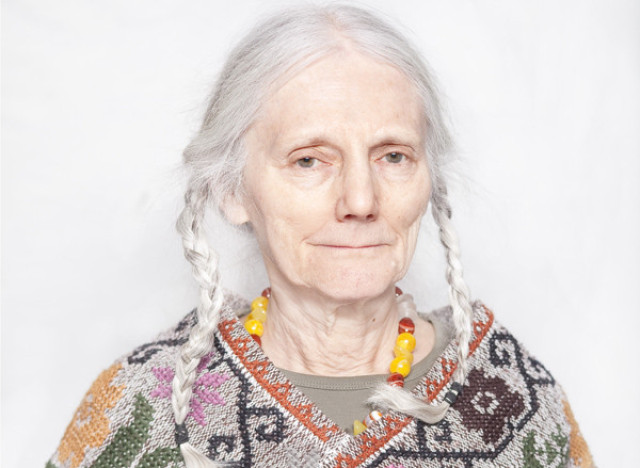 The exhibition, titled, "Women of Power," is a depiction of not only the plurality of spiritual paths that exist within Polish society, but it's also a dedication to the intensity of female wisdom. The women who decided to take part in the exhibition -- whether they are enchanters, healers or women of wisdom -- have in reality risked their reputation in their own community by publicly identifying as unconventional spiritual leaders. But the exhibit seeks to highlight the opposite effect of the women's participation -- the empowerment of the subjects through open ownership of their knowledge.
" Women of Power" is on view until July 14th at Porter Contemporary in New York City.
PHOTO GALLERY
Katarzyna Majak's Women of Power
Correction: An earlier version of this article listed the women as Wiccan. In fact, there is only one Wiccan coven leader included in the group. Also, Maria Ela is not a Shaman, she is, as Katarzyna Majak explained in an e-mail, "a healer and a visionary."
BEFORE YOU GO