In her ongoing quest to tell the world she's no longer a Disney Channel darling, Selena Gomez, looks as sultry as ever on the cover of the July issue of Elle magazine.
The 19-year-old is committing to her new grown up look by wearing a bold red lipstick and a Dolce & Gabbana bodysuit on the magazine's cover, and the photos inside the magazine are even racier. The singer and actress shows off her curves in a plunging v-neck dress that shows more than we are used to seeing.
The cleavage-flashing photos are just one part of her more adult image, and she's already taking racier roles in films like the upcoming "Spring Breakers." It seems there's a conscious effort on Gomez' part to distance herself from the family-friendly fare she's made her name on, and she's eager to continue developing her career as an actress on her own terms.
"I get offered the teenybopper movies, and I've done that. I haven't done a mega-hundred-billion-dollar 'Transformers' movie, but that's not what I want to do either," she told the magazine.
Though she's more than eager to be seen as an adult, she's not forgetting how she got there, and maintains she was always in full control of her career -- even in the hands of the Goliath that is the House of Mouse.
"Disney is a machine, so people automatically assume that you can't work for the channel unless you act and sing and dance and sign up for all that. That's absolutely not true," she told Elle. "I always did everything the way I wanted to do it."
Gomez is a star in her own right, but she's just as famous for being Justin Bieber's girlfriend. The much-gossiped about couple is very private, but Gomez decided give the magazine a glimpse into their lives, recounting the night Bieber, rented out the 20,000 seat Staples Center in Los Angeles for a private dinner and screening of "Titanic."
"If I'll share anything with you, it's that he is a hopeless romantic," she said of Bieber. "I had just mentioned it in the car -- all I said is that I really want to see "Titanic" again, and then..."
And then she got a huge romantic gesture. Yes, we are totally jealous.
PHOTO: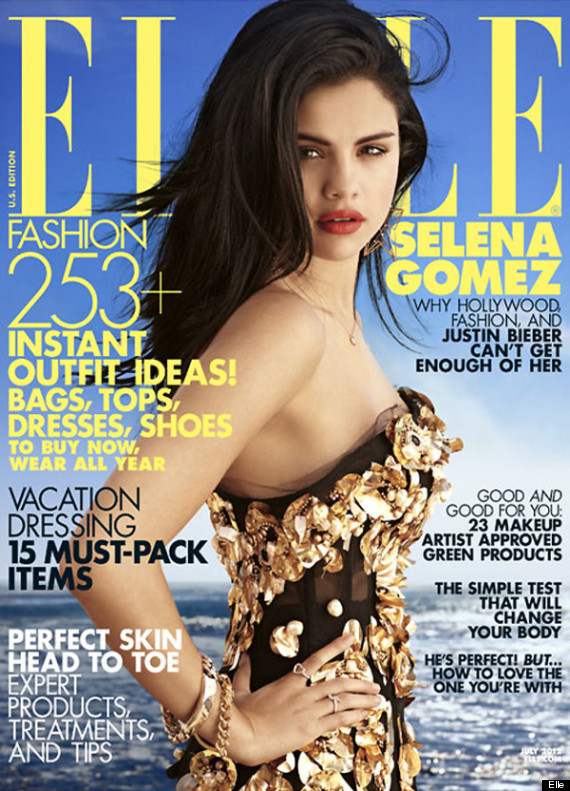 PHOTO GALLERY
Selena Gomez Photos
BEFORE YOU GO