How do you celebrate the last day of school? With a trip to the beach, of course.
Now that the Kardashians 2.0, otherwise known as Kendall and Kylie Jenner, finished their high school classes on June 6, they are free to frolic with friends on the beach -- when they aren't busy filming reality shows, scouting models as West Coast fashion contributors to Seventeen magazine and working on their own burgeoning modeling careers.
"beach day for sure," tweeted 16-year-old Kendall on Thursday, as the girls headed out to the soft sands in Santa Monica with their pals.
Though the girls don't have quite the same Twitter following as older sisters Kim, Kourtney and Khloe, they are being well-prepped and encouraged to share every moment of their lives. Later that day, 14-year-old Kylie shared a photo of herself and Kendall rocking wetsuits, though their surfboards remain conspicuously absent.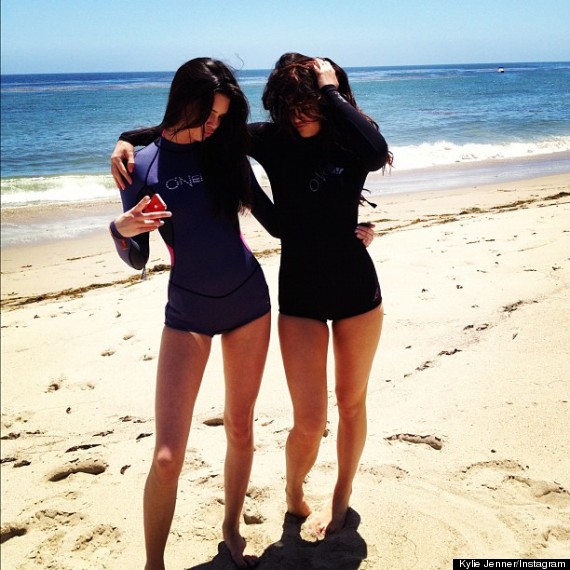 PHOTO GALLERY
Kendall And Kylie Jenner's Kardashian Empire Takeover
BEFORE YOU GO