Restaurant work is hard, people. The wages are low, you're on your feet for many hours a day and sometimes customers can be real jerks.
Jennifer from Denver submitted this photo to PassiveAggressiveNotes.com, noting, "At the restaurant where I work, my co-worker has had some issues with the cooks not reading his tickets correctly."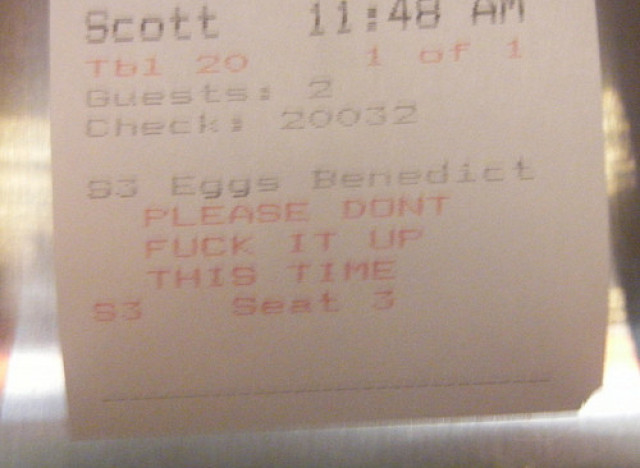 Communication with your co-workers when the rush hits can be key to helping everyone keep their cool, but we think this waiter may have just gotten a little too honest with his kitchen staff.
[via The Consumerist]