While the increasing variety of San Francisco restaurants makes palate fatigue nearly impossible, food trends still run strong in this city, especially among the hottest spots.
April's Pebble Beach Food & Wine set the stage for a season of food trends. (If fashion week drives style, Pebble Beach Food & Wine is the fashion week of the food world.) And a few key ingredients have already been permeating local menus.
From the farmers market to the tasting menu, from Meadowood to Mission Chinese, these seasonal stars are creeping into lunches, dinners, desserts and cocktails all over town. Check out a few of the popular ingredients that we expect to see dominating Bay Area menus this summer:
Ramps
Pickled as a garnish at Bar Agricole, atop prosciutto at Flour + Water and served with couscous at Aziza, ramp is clearly the vegetable of choice this season. Tyler Florence served his ramps as a bright and slightly tart foam with uni and edible flowers at the Dom Perignon Grand Finale Dinner at Pebble Beach. But our favorite preparation yet is the ramp aioli at Bar Tartine served alongside smoked and fried potatoes.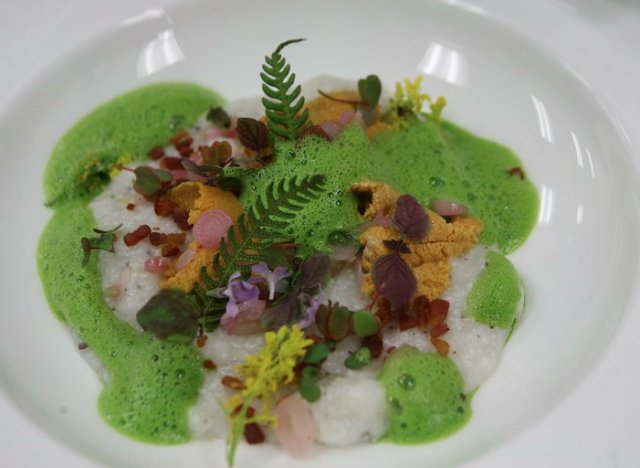 Squab
Chris Cosentino cooked squab three ways at Pebble Beach's Farewell to Foie Gras lunch, Boulevard's Nancy Oakes served it roasted at the Thomas Keller tribute dinner and dozens of chefs dished out their versions at the Lexus Grand Tasting events. Around town, San Francsicans can find it with pistachio and fennel at Sons and Daughters and with boysenberries and barley at Acquerello.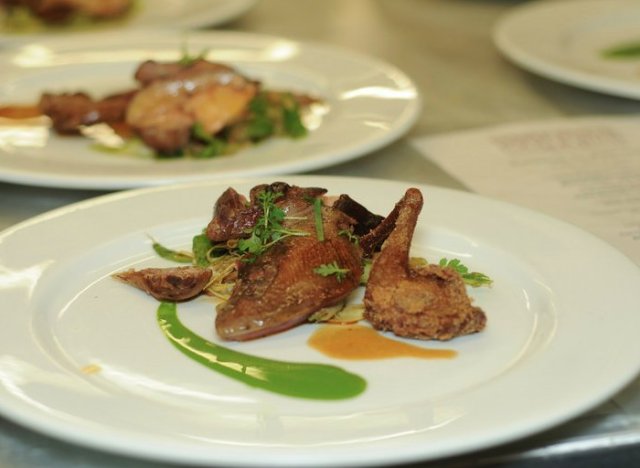 Uni
Though not new to San Francisco menus, uni is still strong as ever. Not only is it currently appearing at The Slanted Door, Cotogna, State Bird Provisions, SPQR and Park Tavern, it also was the star of Kendall Jackson Chef Justin Wangler's dish, served with smoky sweet potatoes and briny caviar, at the Jess Jackson Dinner.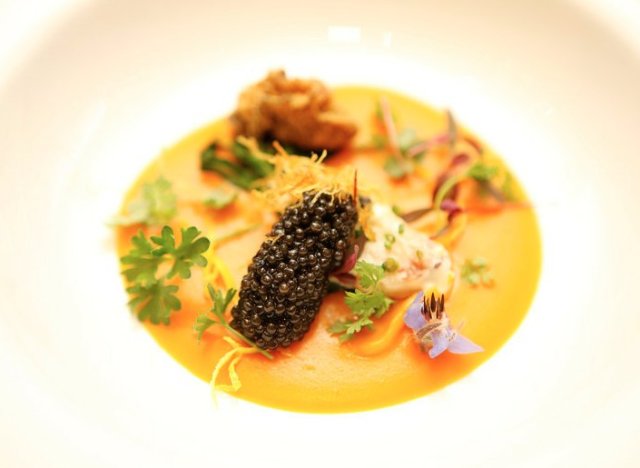 Foie Gras
Until the July 1 ban (and realistically, in the months that follow it) foie gras is everywhere, but some prepare it better than others. Whole grilled slabs of it sell for $250 per plate at some SF restaurants, but the check is sometimes easier to swallow than the dish. At Commonwealth, however, Jason Fox has mastered the ingredient's use in the most delicious supporting role imaginable – the smooth filling of a tart cherry chocolate-dipped bon bon. Cool, creamy, melt-in-the-mouth heaven. A quick Google search confirmed that I am not alone in my affection.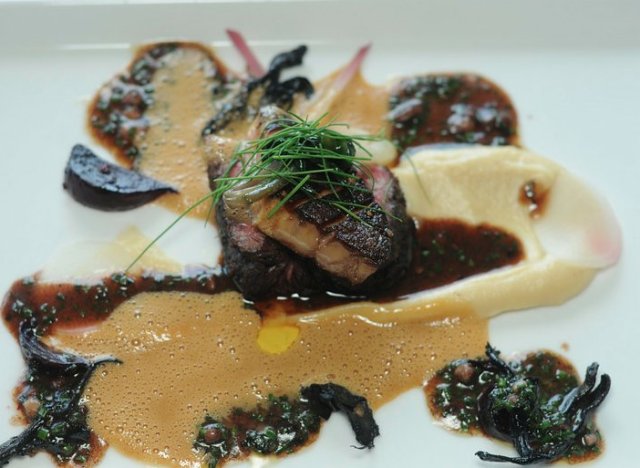 Check out our slideshow of photos from Pebble Beach Food & Wine courtesy of Barnaby Draper Studios below. And until next year, we'll thoroughly enjoy licking our Bay Area plates clean.
PHOTO GALLERY
Pebble Beach Food and Wine