Is Katy Perry auditioning for a walk-on role in "The Great Gatsby"?
The singer looked Twenties-tastic at City of Hope's Music And Entertainment Industry Group Honors Bob Pittman event on Tuesday night. Decked out in a low-cut satin Nolan Miller dress with lace detailing at the bust with pearls draped around her neck and a beaded headband over her short wavy bob, Katy looked like an extra on Baz Luhrmann's "Gatsby" remake.
It's not the first time Katy's channeled the Roaring Twenties -- for her dramatic Interview spread earlier this year, a newly-single Perry donned a beaded flapper dress and fishnet tights for the Mikael Jansson-snapped shoot.
But this time is, well, timely, what with '20s inspiration on fashion at a high. Katy loves a good theme outfit and we actually like this soft retro look, a change from Katy's somewhat brasher ensembles (maybe it's the lack of blue hair). We're just wishing that Katy would've allowed for some modern technology in the bra department -- surely she's got something more supportive in her closet?
Are you a fan of Katy's rather costumey red carpet ensemble?
PHOTOS: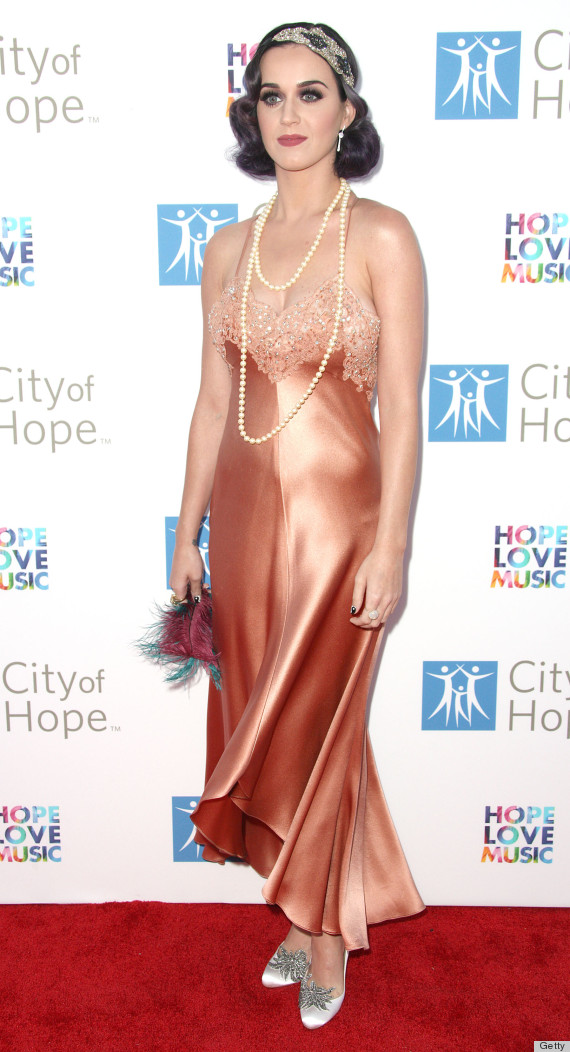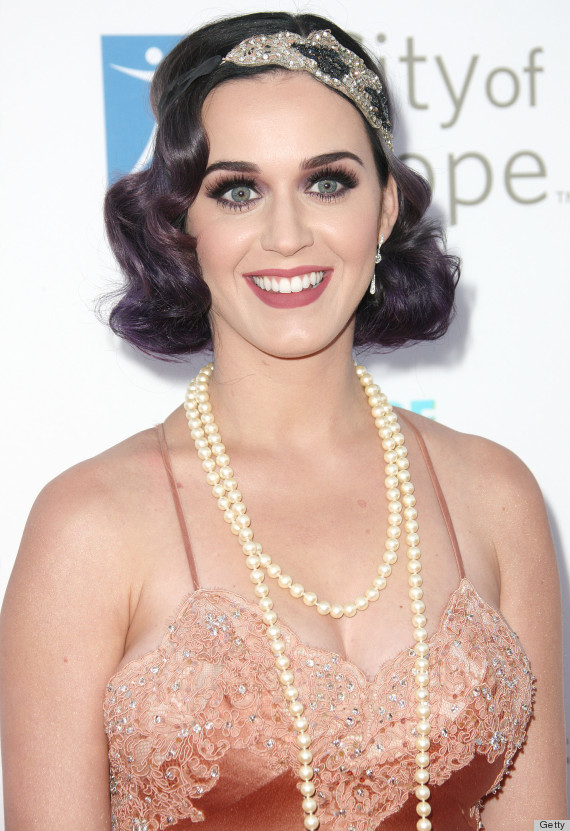 See Katy Perry's style evolution!
PHOTO GALLERY
Katy Perry's Style Evolution