Bloomberg BusinessWeek tackled its latest cover story "Selling Obama" with a stunning visual.
The cover is designed as a shopping insert, advertising Obama merchandise (hope and change purse, anyone?) and seminars from his corporate supporters like Anna Wintour ("Put your message on top quality cotton").
BusinessWeek creative director Richard Turley posted the image to his Tumblr on Thursday. He said that the inspiration came from a 1966 issue of The Stranger.
PHOTO: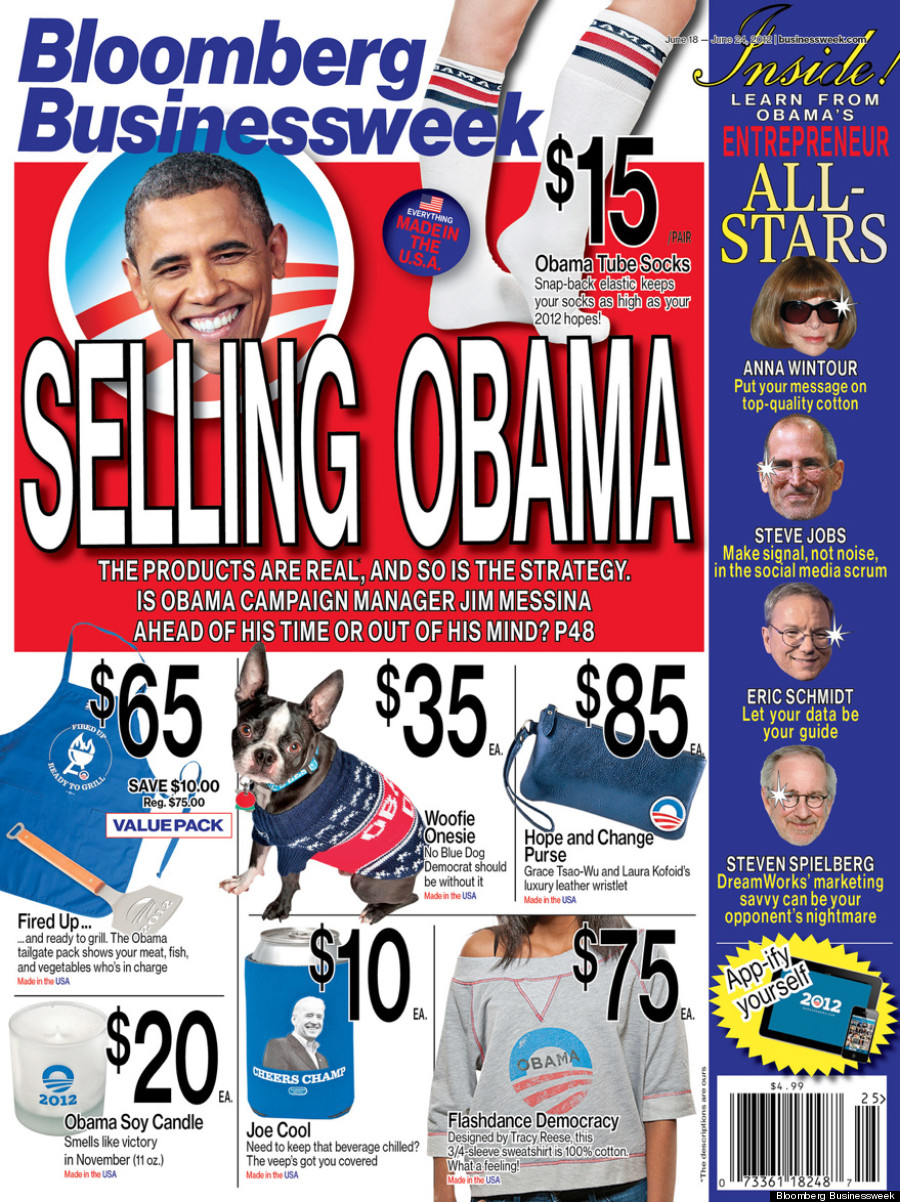 BEFORE YOU GO
PHOTO GALLERY
Controversial Magazine Covers