EMERGING TREND ALERT: Top-tier smartphones priced at $99 upon launch.
Following the aggressive double-digit pricing of Nokia's Lumia 900, Sony has announced that its top-of-the-line Xperia Ion will cost just $99 with a two-year contract on AT&T and will be available starting Sunday, June 24th.
Like Nokia, Sony is attempting to break into the crowded, well-established American smartphone market, currently dominated by Apple and Samsung; also like Nokia, it will do so with an aggressively-priced phone. At $99 on contract, the Xperia Ion costs $100 less than most other top-tier phones, including Apple's iPhone 4S, Samsung's forthcoming Galaxy S III and HTC's One X.
Sony's challenger to those heavyweights is the Xperia Ion, the company's first ever 4G LTE smartphone and its most robust American smartphone ever.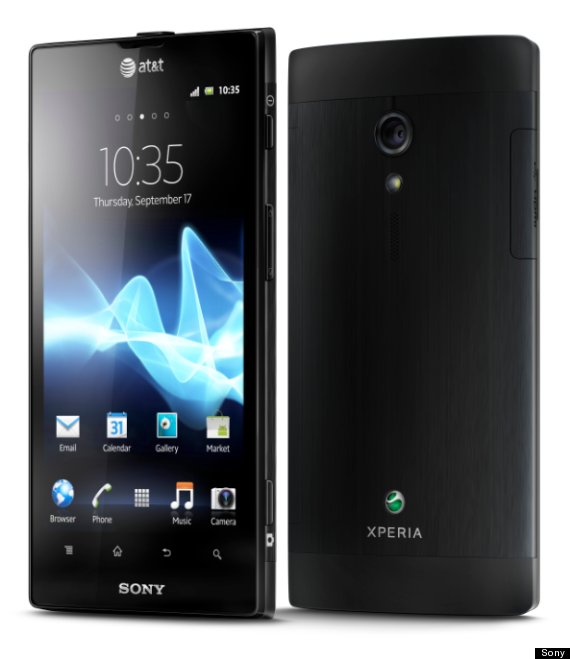 The Sony Xperia Ion, available on June 24th from AT&T for $99 with a new two-year contract.
Indeed, the Android-based Xperia Ion boasts some impressive specs and hardware. At a recent sit-down meeting in New York, a Sony representative emphasized that much of the internal technology in the Xperia Ion had been co-opted from more well-known Sony products, like the Bravia television and Sony's Alpha NEX cameras. Here are the chief aspects of the Xperia Ion that Sony is emphasizing in its pitch to consumers (and, yes, you should expect a major television advertising push starting soon):
A 4.6-inch 720p high-definition display, powered by the company's BRAVIA Engine television technology
A 12 megapixel rear-facing camera capable of capturing 1080p video, featuring the Exmor imaging tech familiar to Sony digital camera owners
A 1 megapixel front-facing camera, capable of capturing 720p HD video
HDMI Out, with a special television-only interface that will allow you to control your smartphone's content via almost any modern TV remote (HDMI cable sold separately)
The phone is "PlayStation Certified," which means it will be able to play an upcoming series of PlayStation mobile games that emulate titles from the original PlayStation, among other power-intensive games
The Xperia Ion also comes with 16GB internal memory, expandable up to 32GB via microSD, and a 1.5 GHz dual core processor. The phone has an aluminum backing and weighs a shade over 5 ounces. It will initially ship with Android 2.3, or "Gingerbread," though a Sony rep said that an Ice Cream Sandwich update was on its way. He declined to give a timeframe, though he did emphasize that certain Ice Cream Sandwich features -- folders on the homescreen, lock screen actions, and a customizable favorites screen -- will be available on Sony's version of Gingerbread. The battery is non-removable and gets 10 hours of talk time on a full charge; the smartphone ships with what Sony calls a "Fast Charger," which can apparently give your smartphone 45 minutes of talk time after just 10 minutes of charging.
So, who will buy the Sony Xperia Ion? Though the combination of these splendid hardware specifications will likely entice for a certain smartphone shopper, the lowered pricing combined with Sony's brand recognition could separate the Xperia Ion from the crowd of Android smartphones. Launching so close to the release date of the dominant Galaxy S III, without the latest Android operating system, could harm its chances.
Sony's Xperia Ion will be available online and in AT&T stores on June 24th. It's $99 with a two-year contract.