Although big cities offer plenty of opportunities and perks unavailable in less populated locales, sometimes all the hustle and bustle can get a bit overwhelming. That is why our little hearts leap for Yumiko Matsui's miniature paper cities, which turn boisterous concrete jungles into manageable playgrounds. We couldn't believe all this detail was captured using only paper and glue when we first saw this over at Juxtapoz.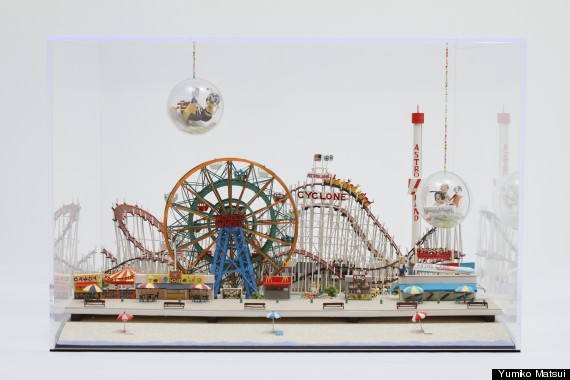 Matsui was born in Osaka and now works in New York. Originally inspired by the craft houses her aunt made from folded paper, Matsui began her miniature mania making paper replicas of her childhood haunts. Her cartoonish aesthetic captures the nostalgic, longing gaze we reserve for reminiscing about our childhood home. And yet there is a hint of weirdness to her mini cities, especially in the bug-eyed inhabitants, that keeps the work from being too sugary-sweet.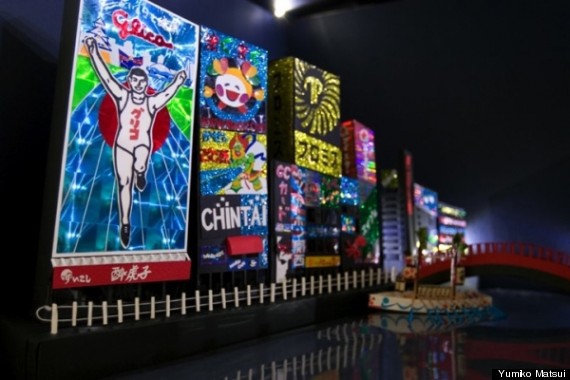 Recently Matsui has began folding New York into her repertoire as well. We are obsessed with her rendering of Coney Island with a hint of magic, bubbles floating above the beloved roller coasters. Her dioramas help us remember the magic of the bright lights in big... or little cities. On her website Matsui writes: "I hope to provide small happiness and kindness to people through my art work."
Are you smiling? We sure are:
PHOTO GALLERY
Yumiko Matsui
BEFORE YOU GO